Hermes Airports receive ACI Airport Health Accreditation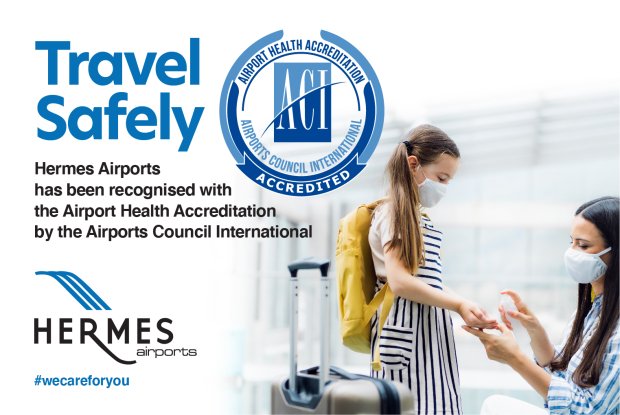 Ensuring a safe travel experience has been a top priority for Hermes Airports since the beginning of the pandemic. Larnaka and Pafos airports were certified with the Airport Health Accreditation by ACI World.
Through the programme, which assesses the health protocols implemented during the pandemic, it has been recognised that both Larnaka and Pafos Airports operate based on the protocols set for the restart.
Areas covered by the accreditation include cleaning and disinfection, physical distancing (where feasible and practical), staff protection, physical layout, passenger communication, and facilities.