Kintulammi is Finland's Hiking Destination of the Year 2020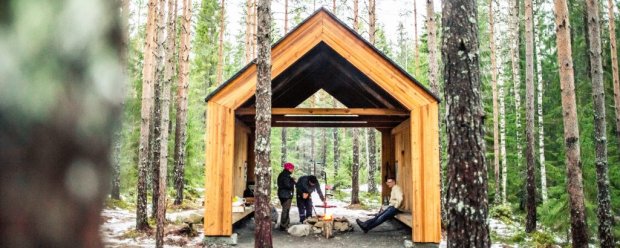 Kintulammi hiking area and nature reserve in the Teisko-Aitolahti region of Tampere has been selected as the Finland's Hiking Destination of the year. The district received 38% of the votes cast in the public votes.
The result of the public vote that decided the competition was announced on Friday, February 28, 2020 at GoExpo fair in Messukeskus Helsinki. Out of six finalist's Kintulammi got a total of 38 percent out of 5,000 votes. The theme of the competition was today's environmental friendliness. Petri Mäkelä from Ekokumppanit Oy, responsible for Kintulammi's regional development and maintenance, was more than happy about the results.
"The result of the vote is first of all a big compliment and great feedback on the work done by Kintulammi in recent years. The Finland's Hiking Destination of the year is a well-known competition. It will certainly have a positive impact on the national reputation of Kintulammi and thus the number of visitors to the area," Mäkelä explains.
Also Noora Heino, Director of Global Sales and Marketing at Visit Tampere, is delighted with Kintulammi's choice of the Finland's Hiking Destination of the year.
"One of our marketing priorities is the nature of the Tampere region. Kintulammi is in many ways an attractive destination for both domestic and international travelers, and the choice further enhances its interest. The effects of the choice will certainly be noticed throughout the Tampere region."
In addition to the reputation and honor that the competition brings, Kintulammi was awarded a 5,000 euro scholarship from the Finnish Fair Foundation to be used to develop the area. Mäkelä already has a plan ready how to use the prize money.
"The scholarship will be used to buy wood chips that will strengthen the footpaths of the area to withstand increasing visitor numbers. When used properly, wood chips guarantee durability comparable to board trails for years", says Mäkelä.
The Kintulammi area, once completed in 2018, has been one of the attractions of the Tampere area for short distance tourism. About 40,000 hikers visit the area every year.
Article by Visit Tampere