International visitors continue to flock to South Australia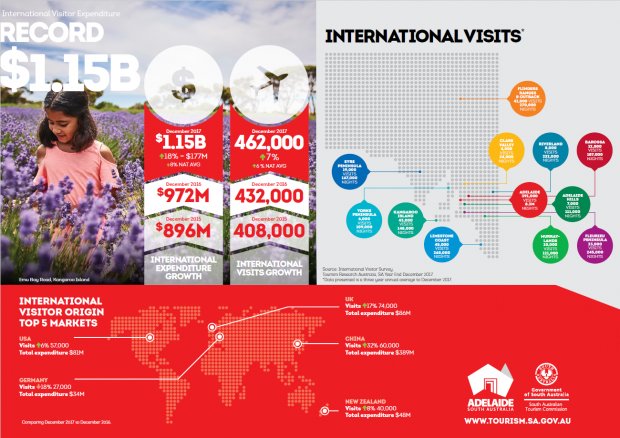 International visitation to South Australia has reached an all-time high as visitors spend a huge $1.15 billion in our state – up 18 per cent, compared to the national average of 8 per cent.
The latest International Visitor Survey (IVS) results show that the Chinese market has once again led the way in growth with expenditure up 55 per cent to a record high of $389 million. China has maintained its spot as the second largest international visitor market behind the United Kingdom and ahead of the United States of America.
Comparing December 2017 to December 2016, other IVS results show:
Visits to South Australia have grown to a record 462,000, up 7 per cent.
Nights in South Australia have reached 10.8 million, up 9 per cent for the year and above the national growth rate of 5 per cent.
Adelaide recorded 391,000 visits from the international market, followed by the Limestone Coast with 45,000 visits, then Kangaroo Island (43,000 visits).