South Australia's tourism continues to grow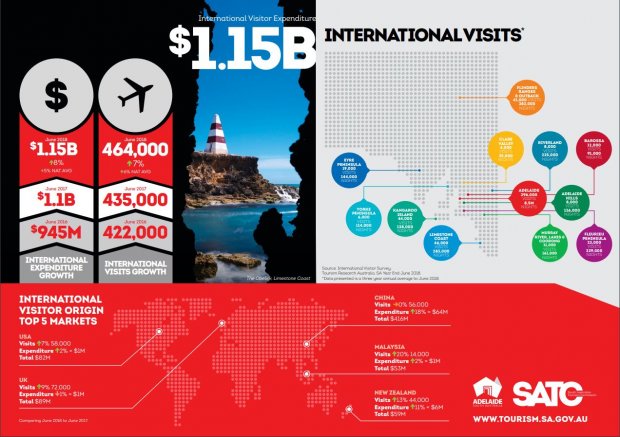 The latest International Visitor Survey (IVS) shows that visits to South Australia grew 7 per cent to 464,000 with international visitors spending a significant $1.15 billion for the year ending June 2018.
China continues to be the strongest performing market in terms of expenditure, exceeding expenditure targets early, and rising 18 per cent to a record high $416 million.
New Zealand also showed record growth with 44,000 visits to South Australia spending $59 million. These figures highlight that investment in marketing, partnership with MasterChef Australia judge, Gary Mehigan, and the introduction of the Air New Zealand Dreamliner flight to Adelaide in October 2017 are all playing their part in attracting more visitors to South Australia.