VISIT FLORIDA & Partners Enjoy Huge Presence at World Routes 2015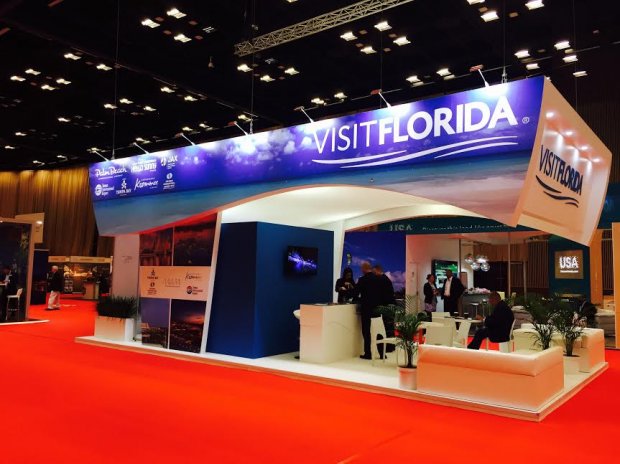 by Alfredo Gonzales, Vice President, International Sales & Market Development
I am pleased to share that earlier this week, VISIT FLORIDA and eight of our Florida aviation and tourism industry Partners participated in World Routes 2015 in Durban, South Africa. Held in Africa for the first time, this prestigious event attracts the senior representatives from the world's airlines, airports and tourism authorities who wish to meet, plan and discuss new and existing global air services.
As the largest global gathering of the route development community, the forum boasts four main components: meetings, networking, an educational conference and route exchange airline briefings. World Routes 2015 attracted more than 2,500 delegates representing 250 airlines, 650 airports and 170 tourism authorities. Under the Brand USA Pavilion, VISIT FLORIDA and our partners – including four DMOs and four airports – created a Florida-branded booth where we were able to hold pre-arranged meetings and networking opportunities with a host of the airline and airport representatives attending from destinations around the globe.
New this year, in the days leading up to the conference, VISIT FLORIDA and our Partners also coordinated a 2-day signature workshop and networking event, Routes Rendezvous, just outside Durban with key international airline contacts. VISIT FLORIDA plans to establish this as an annual event taking advantage of the changing global conference destination as a strategic opportunity to build relationships and help grow new air service to Florida.
As part of the conference's Strategy Summit, I was given the opportunity to serve on a panel of executives from major airlines, airports and tourist boards who gathered to debate the key themes affecting aviation and tourism development globally. I shared with the attendees that I believe, in order to attract vital new airline routes, tourist boards and airports need to step up their partnerships to create better risk sharing and risk mitigation deals that will help airlines achieve their own goals. Perhaps more than any other factor, a destination's sophistication in risk management will determine how successful it is in attracting visitor traffic in the coming decade.
As VISIT FLORIDA strives to reach our objective of $100 billion in visitor spending by 2020, the international market has become increasingly important, not only from a marketing awareness standpoint, but also in terms of accessibility. In 2014, Florida welcomed a record 15.6 million international visitors from 188 countries who spent more than $17.5 billion in the Sunshine State.