Chennai International Airport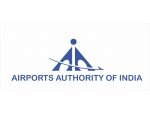 Organisation Type:

4 Million +

ICAO:

VOMM

IATA:

MAA

Website:

Telephone:

+91 44 22561122

Country:

India
Status update: "is attending Routes Asia 2013"
Facts (Overview)
Chennai Airport, third busiest airport of India handling 12.05 million passengers during the year 2010-11, is the major gate way to South India- the land of exquisite temple, architecture, sun-drenched beaches and wild life sanctuaries. Chennai occupies a significant place in the tourist map of India. Besides it serves the fast growing industries and commerce of the South. Chennai Airport has wider connectivity to the Indian airports and to the major world airports. The Chennai Airport is situated in the South-west, 22 Kms. away from the heart of the city. The National Highway (NH-45) passes adjacent to the Airport at a distance of about 50m. The Latitude is 12O59'41.7" N and the Longitude is 80O10'31.8"E.
Salient Features:
The following are the inimitable features of Chennai Airport:
International and Domestic Terminals are adjacent to each other connecting with common canopy.
Chennai Airport has local bus and train facilities apart from taxi facilities to commute.
Local Suburban railway station is connected with under passage to the airport.
ISO 9001: 2008 Certified Airport
Figures
Number of Terminals:

2

Urban population:

Total Catchment Population:

Number of Runways:

2

Length of main runway (m):

3658

Operational Opening Hours:

24

Ownership:

Government (Airports Authority of India)

Number of Direct Destinations:

20 International 28 Domestic

List of Top 5 airlines:

Air India, Emirates,rilankan airlines Lufthansa, British airways, S

Passenger Numbers (mppa):

12.05

Cargo Tonnes (p.a.):

388830

Number of Serving Airlines:

29

Aircraft Parking Stands:

81
Upcoming Key Routes

1

Underserved Key Routes

0

Unserved Key Routes

0
Last updated: Jun 22, 2012
Last updated: Sep 15, 2011
Last updated: Sep 13, 2011
Last updated: Sep 13, 2011
Last updated: Sep 13, 2011
Back to Top