Santander Airport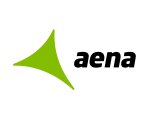 Organisation Type:

Under 1 Million

ICAO:

LEXJ

IATA:

SDR

Website:

Telephone:

+34 913 211 052

Country:

Spain
Status update: "is attending World Routes 2013"
Facts (Overview)
Competitive airport charges.
Beautiful city located between the sea & the mountains: major monuments (XIIIth century cathedral), beaches, gastronomic tourism & natural attractions thanks to the Picos de Europa National Park.
The region is the northern route to the Pilgrim's Route to Santiago de Compostela (The Way of St James).
Close to Altamira Caves, UNESCO World Heritage Site, home to the relevant prehistoric cave paintings.
Figures
Number of Terminals:

1

Urban population:

Total Catchment Population:

Within 30 min 490,664 inhabitants; within 60 min 1,379,996 inhabitants; within 120 min 3,585,753 inhabitants

Number of Runways:

1

Length of main runway (m):

2,320m

Operational Opening Hours:

S 05:30-21:00; W 06:30-22:00 UTC. + 2 hr PPR

Ownership:

Aena Aeropuertos

Number of Direct Destinations:

17* *(> 5000 passengers in 2011)

List of Top 5 airlines:

Ryanair, Air Nostrum, Orbest

Passenger Numbers (mppa):

Total 1,116,398; Commercial 1,115,920

Cargo Tonnes (p.a.):

1

Number of Serving Airlines:

3* *(> 5000 passengers in 2011)

Aircraft Parking Stands:
Contacts

Santander Airport

Santander Airport

Santander Airport

Events
Last updated: Apr 26, 2012
Last updated: Jan 12, 2012
Last updated: Jan 12, 2012
Last updated: Mar 27, 2012
Last updated: Jan 12, 2012
Last updated: Feb 10, 2012
Back to Top