Africa World Airlines increases Abuja frequencies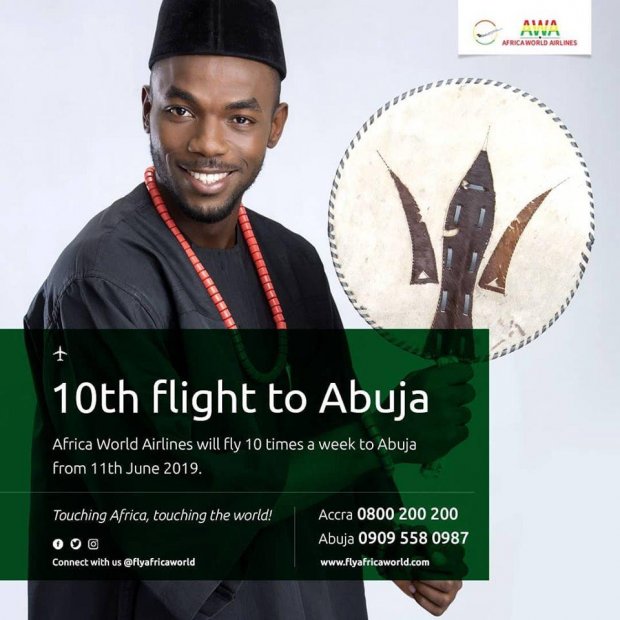 10 weekly flights starting from 11JUN19
Africa World Airlines will now fly 10 times per week each way between Accra and Abuja, starting from 11th June 2019.
AWA operates daily at 940am from Accra and 110pm from Abuja, as well as new evening departures from Accra on Tue/Fri/Sun at 640pm, and from Abuja on Mon/Wed/Sat at 8am.
AW251 ABV dep 0800 arr 0850 ACC Mo/We/Sa
AW252 ACC dep 0940 arr 1230 ABV DAILY
AW253 ABV dep 1310 arr 1400 ACC DAILY
AW260 ACC dep 1840 arr 2130 ABV Tu/Fr/Su
Experience quick and convenient connections in Accra to all domestic points in Ghana, as well as to Freetown and Monrovia.