Routes is more determined than ever to bring together the global route development community this year in Milan.
With millions of jobs and national economies dependent on a strong restart of the air transport sector, World Routes 2021 will be the most important event in Routes' 25-year history.
Our role has, and will always be, to bring together the world's airlines, airports, tourism authorities and route development stakeholders to build air services for the economic and social good of every destination. By consistently uniting decision-makers from the global route development community, World Routes has made a real impact on the world's air services - over 3,500 new air services are connected to meetings at Routes events in the last three years alone.
Register my place Download event brochure Contact the Routes team
Taking place in Italy for the first time in 20 years, World Routes will be hosted by SEA Milan Airports, in partnership with local stakeholders Lombardy Region, the Municipality of Milan, ENIT - Italian Tourist Board and Bergamo Airport. World Routes will showcase the growth and economic strengths of Milan and the surrounding Lombardy region. As hosts of the 2026 Winter Olympics, the home of one of the largest convention centres in Europe and previous EXPO 2015 hosts, Milan is the perfect destination for the 26th World Route Development Forum.
To create the best possible on-site experience, we have changed the venue to MiCo -Milano Convention Centre. As a more centrally located venue, in closer proximity to accommodation options, networking locations, and hospitality venues, the MiCo delivers an improved event venue for our customers' needs. Find out more
"I think we've got to lead the way as an industry to make sure that everybody gets back travel, because it's important. It's a big part of human beings and that's how business gets done."

Barry Biffle
President & CEO
Frontier Airlines
Register my place Download event brochure Contact the Routes team
What to expect at World Routes
A combination of extensive meeting opportunities, exclusive industry insight and a first-class hospitality programme has made World Routes a must-attend ever for over 25 years. Meet new and existing industry peers, gain valuable insights into what's happening in the market and present your brand's marketing messages to a global audience at World Routes.
Meetings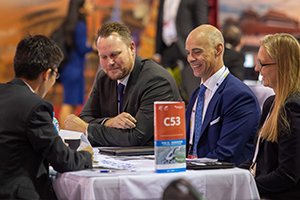 Forming the core of the event, our 20 minute pre-scheduled meetings provide you with unrivalled opportunities to negotiate future air services with senior airline decision makers.
Networking Opportunities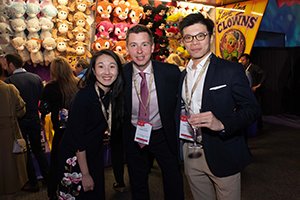 Designed to maximise business development and networking opportunities, the hospitality programme provides an informal setting for delegates to foster new and develop existing business relationships.
"World Routes provides the most efficient way to meet several airlines in a short timespan."

Yil Surehan
Metropolitan Washington Airports Authority
Vice President, Airline Business Development
Join the world's airlines, airports, tourism authorities and industry influencers at World Routes. Register your place today and take advantage of the unique cost and time-saving benefits that the event provides.
Register my place Download event brochure Contact the Routes team
Latest World Routes 2021 News
Posted
Routes profiles airBaltic, the Latvian carrier and World Routes 2021 attendee.
Other News