Africa World Airlines to launch flights to Wa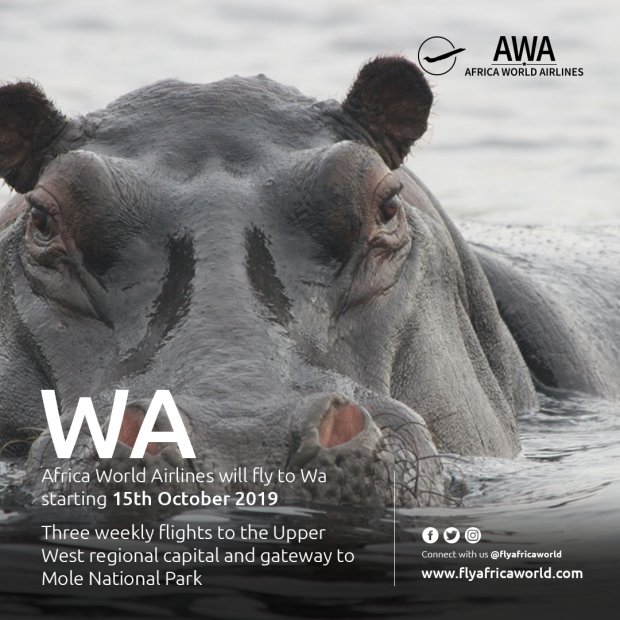 Newly commissioned airport recently allocated "WZA" code by IATA
Africa World Airlines (AWA), the leading air carrier in Ghana, will launch the first commercial flights into the newly commissioned airport in Wa, Upper West region of Ghana, on 15 October 2019. The airport has recently been allocated the identifier code "WZA" by IATA, signifying its readiness for scheduled flight services.
The flights will run three times weekly on Tuesday, Thursday and Sunday mornings from Accra with a short stop in Tamale. Promotional fares begin at 99 Ghana Cedis each way between Tamale and Wa; and 299 Ghana Cedis each way between Accra to Wa. Convenient seamless connections are available from Kumasi and Takoradi via AWA's hub in Accra.
"The decision to launch this service is part of AWA's commitment to providing safe and affordable air transportation to all Ghanaians. This new airport in the Upper West will help boost existing business travel to the region, as well as create new opportunities for tourists exploring Mole National Park and its surroundings," said AWA's Head of Commercial, Richard Kyereh.
SCHEDULE

AW194 ACC0930 – 1030 TML 1100 – 1135 WZA -2-4--7
AW195 WZA1155 – 1230 TML 1300 – 1400 ACC -2-4--7