Russia's iFly Airlines extends its China connections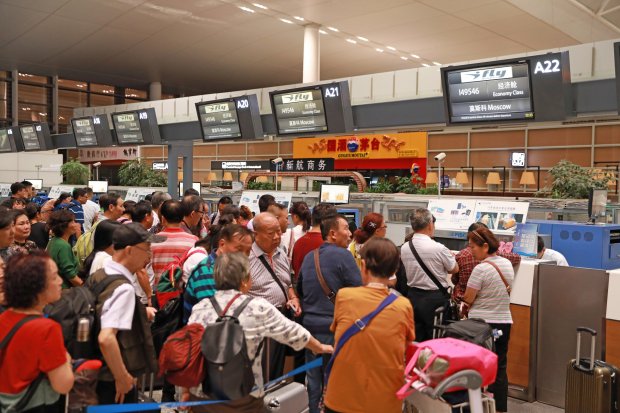 Russian leisure carrier iFly Airlines has launched a new weekly service from Moscow Vnukovo to Nanning, thereby adding another Chinese destination to its fast-growing route network in the country. With three further Chinese airports expected to join the programme in the coming months, the airline will be offering 12 scheduled flights from Russia to 11 destinations in China before the end of the year, the company revealed in a September 2 announcement.
The China expansion is in line with iFly's strategic 2017 partnership with Tempus Tour (part of Tenbon International BSG), which the airline considers is 'one of China's largest travel agencies'. Of the additional flights, seven are already in place – Jinan, Nanjing, Shenzhen, Zhengzhou, Nanchang, Taiyuan and Nanning – and three others at Fuzhou, Guiyang, and Haikou remains work in progress and will be introduced this year.
According to China's National Tourism Administration (CNTA), demand for Russian tourism is on the rise in China, with 2017's traffic exceeding 1.5 million travelers, and Moscow and St Petersburg ranking highest among Russian destinations for Chinese tourists.
This trend is far from being a 'one-way street', notes CNTA's Russian peer Rosturism. The number of Russian travelers visiting China exceeded two million last year, a 20 percent growth on 2016.
"iFly today is one of the leaders in the air travel market between Russia and China," insists Ivan Burtin, the airline's deputy general director, adding that iFly is not only launching new routes but is also adding frequencies on existing ones. "Considering China's growing interest for Russia, together with Tempus Tour, we intend to further develop in this direction. Three more airports in China will join our network before the end of the year."
Shi Jin, Tenbon International's president for tourism, echoes that view, affirming that the company's partnership with the Russian airline is "of strategic importance," and that "our common business objective is to increase the number of incoming Chinese tourists in Russia. This year we project that over 300,000 of our citizens will visit Moscow, St Petersburg, and other cities," he adds.
Founded in 2009, iFly Airlines carried some 746,600 passengers in 2017, an 85 percent improvement on the previous year. One of Russia's 20 largest airlines, it is one of the leaders in the charter market, catering for the growing air service needs of Russian and international travel agencies, including Tez Tour, TUI, Thomas Cook, and Tempus Tour. As of August 2018, iFly Airlines operated 10 aircraft on 30 routes to 12 countries. Besides the two Russian capitals, the airline also operates from Siberia, Ural, Bashkiriya, Tatarstan, the Volga region and the south of Russia.