Northern Exposure - Cambridge expands Scandinavian reach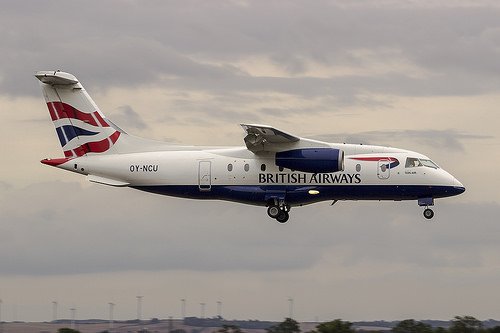 SUN-AIR expands Nordic reach from East England with new connections to Swedish and Finnish capitals
Continuing the success of the Gothenburg service introduced in March this year by British Airways franchise partner SUN-AIR of Scandinavia, the airline is expanding its range of Nordic destinations from Cambridge to offer connecting services to both the Swedish capital, Stockholm as well as Helsinki, the capital of Finland.
Passengers from Cambridge heading to the two Scandinavian capitals will be able to take advantage of rapid connections at Gothenburg to convenient onward flights arriving at Stockholm's downtown Bromma Airport, and at Helsinki's main Vantaa international airport. Flights depart Cambridge daily Monday-Thursday at 0700 and, with an easy en-route transfer, arrive into Stockholm Bromma around lunchtime, or early afternoon at Helsinki.
Return flights depart Helsinki and Stockholm in the late afternoon at approx 1600 with short transfer en-route and arrive in Cambridge at 1900 local time. All flights are operated by comfortable regional jet aircraft, including SUN-AIR's popular Dornier 328 jets based at Cambridge.
David Surley, head of business and route development at Cambridge International Airport, welcomed the new flight connections: "SUN-AIR has not only brought us closer to Scandinavia with its daily midweek Gothenburg flights, in the British Airways brand, it is now connecting Cambridge and our region to two of Europe's most important capital cities. Flight links to Stockholm's downtown Bromma Airport take you right to the heart of the Swedish capital, saving valuable time and avoiding lengthy road journeys, while the link to Helsinki is particularly significant – the only connection from the East England region, shaving hours off the alternative journey time using Gatwick or Heathrow airports. The fact these connections are daily Monday to Thursday, with short and easy transfers at Gothenburg, is super convenient for Cambridge customers on both business and leisure alike."
Commenting on the new Nordic capital links, John Bridge OBE, chief executive of Cambridgeshire Chambers of Commerce said, "The extended routes to Stockholm and Helsinki are great news for the region's businesses, with Scandinavia becoming an increasingly attractive target market for our rapidly growing base of exporters. The through-checking facilities in particular demonstrate that the Airport, SUN-AIR and their partners really understand and meet the needs of business travellers for whom convenience and accessibility are key."