TAV commits to EASA aviation industry charter for COVID-19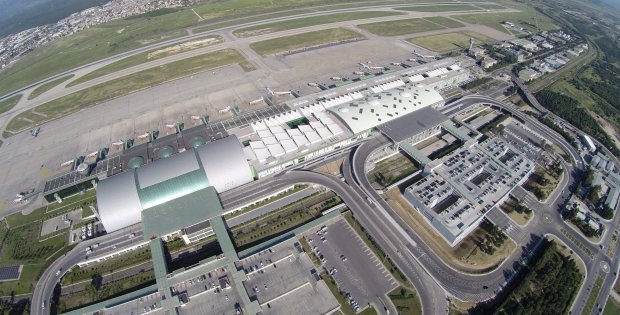 TAV Airports, a member of Groupe ADP, commits to the European Union Aviation Safety Agency (EASA) charter to implement the operational guidelines to protect the health and safety of staff, crews and passengers in the light of the COVID-19 pandemic.
Nine airports in TAV's portfolio have signed the EASA charter and joined more than a dozen European airport operators in their commitment to implement, monitor and share the precautions against the spread of the pandemic.
The signatories are Izmir Adnan Menderes, Ankara Esenboga, Milas-Bodrum and Gazipaşa-Alanya airports in Turkey, Skopje Airports in North Macedonia, Enfidha and Monastir airports in Tunisia and Tbilisi Airport in Georgia. Antalya Airport co-operated by Fraport and TAV also committed to the charter.
TAV Airports President&CEO Sani Şener said "As countries gradually open their borders and lift flight restrictions, the aviation industry is well-prepared to provide a safe travel experience to passengers and a healthy work environment for employees. All airports in our portfolio have complied with the local and international regulations and recommendations put forward by respective authorities. As part of these efforts, we are happy to commit to the EASA charter, which provides a common set of guidelines for airports and airlines. This charter will further strengthen our proposal for a safe travel experience and hopefully accelerate the recovery of international flights between signatory airports."
Monastir Airport welcomed Transavia flight from Paris Orly on July 1st -one of the first direct international flights between an EU and a non-EU country, both EASA charter signatory airports.
TAV has already implemented necessary precautions against COVID-19 at all its airports, complying with regulations put forward by respective governments and recommendations by international industrial bodies and health authorities such as the WHO, ACI and IATA.
In collaboration with industry partners, commercial flights resumed successfully in Turkish airports as of June 1st. Macedonian and Tunisian airports are open to scheduled international flights as of July 1st.
The objective of the charter is to promote the implementation of the operational guidelines by airlines and airport operators, in order to facilitate the recovery of air travel within the EU and eventually with the rest of the world.
About TAV Airports
TAV Airports provides integrated services in all areas of airport operations, with a global footprint at 100 airports in 30 countries. A member of Groupe ADP, TAV Airports is part of the leading airport management platform globally that served 218 million passengers in 2019. Through its subsidiaries, TAV is active in airport service businesses, including duty-free, food and beverage, ground handling, IT, private security and commercial area management. The company is quoted on Istanbul Stock Exchange.
For further information: Erhan Ustundag - erhan.ustundag@tav.aero