Look to the future with Gdansk Airport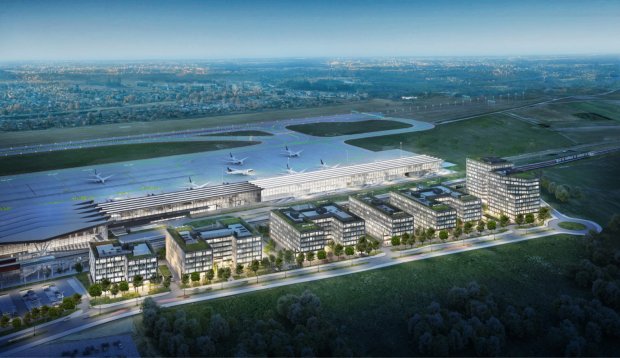 Even in this difficult times Airport Gdansk is not afraid to look bravely into the future and go ahead with infrastructure developments. Diversification may be the new word of upcoming years. Airport Gdansk not only sees it but also acts on it!
In the era of the coronavirus pandemic, everything looks different. However, you can still hear the sounds of working construction equipment at GDN, because we are expanding the terminal and building the Alpha office building. see our video below:
* Airport Gdansk implements third stage of the terminal expansion increasing the capacity by nearly 30%. Despite of epidemics and crises, we do not stop and we are even more determined to serve our passengers well and make their travels more safe and comfortable.
* The future will bring changes so Airport Gdansk is getting ready for them. We are building new business destination – Airport City Gdansk. First office building is happening already and will wait for you to land your business next year. Find out more about our dream of modern and friendly business center at the airport -> HERE