WINTER 2021: easyJet continues its growth at Milano Bergamo Airport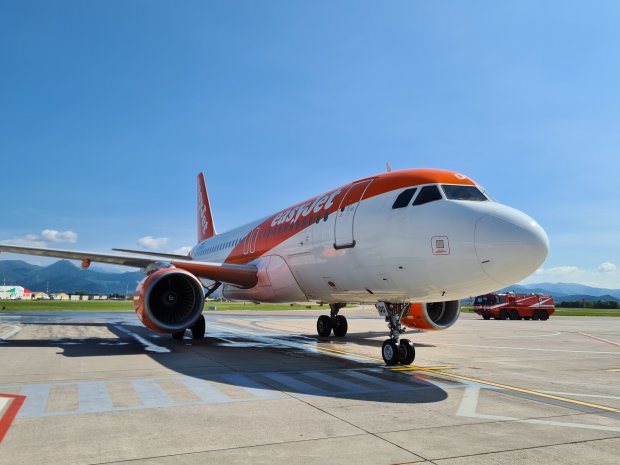 Now available to book a new service to London Gatwick
easyJet continues its grow at Milano Bergamo Airport
On July 20th easyJet opened the sales of the new Milan Bergamo-London Gatwick route.
The new route was announced during the press conference on 28 May this year.
London will be the third international route after Amsterdam and Paris planned by easyJet with the winter season 2021.
This brings the number of domestic and international destinations reachable from Milan Bergamo Airport with easyJet to five.
The new connection with London Gatwick will be operational as of 31 October 2021 with 3 weekly flights, on Mondays, Fridays and Sundays. With this new route, easyJet has further expanded its network of destinations that can be reached from Milan Bergamo Airport. There are now 5 domestic and international destinations, for a total of 71 domestic and international routes operated by the airline for the Lombardy area.
The airline began operating from "Caravaggio" airport on 28 May this year, inaugurating its network from the airport with the Bergamo - Olbia route. As of yesterday, the Bergamo - Malaga route is also operational, with 3 flights per week. Beginning on 6 September 2021, the airline will also operate to Amsterdam Schiphol with 3 flights per week, on Mondays, Fridays and Sundays, and to Paris Charles de Gaulle with 4 flights.