Milan Bergamo Airport promotes Lombardy Region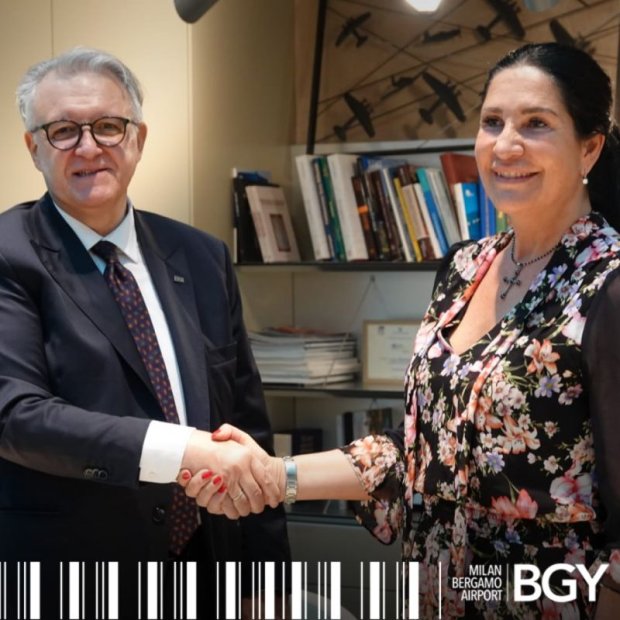 Lombardy Region and SACBO, managing company of Milan Bergamo, signed an agreement to develop the tourist attractiveness of the region
ATTRACTIVE LOMBARDY AT INTERNATIONAL LEVEL: SIGNED AGREEMENT WITH SACBO FOR TOURIST PROMOTION IN THE MILAN-BERGAMO AIRPORT

Lombardy "flies" higher and higher to promote tourism and its beauties at an international level. Thus, after the collaborations with the carriers Ryanair and Easyjet, here is the signing of the protocol between the Lombardy Region, represented by the Councilor for Tourism, Territorial Marketing and Fashion, Lara Magoni, and SACBO, the company that manages the Milan-Bergamo airport, in the person of the general manager Emilio Bellingardi.
The goal: to make airports the "main gateway" for Lombard tourism.
"The collaboration with the Milan Bergamo airport is strategic - says Councilor Magoni -: it is one of the major Italian airports, among the major European airports and represents a fundamental access point not only for the Orobic area but for the whole Lombardy and Northern Italy. "
The objectives of the agreement between the Lombardy Region and SACBO are multiple. First of all, to strengthen knowledge and promote the tourism brand in Lombardy at an international level. Furthermore, the collaboration provides for the sharing of information on flows and air traffic for monitoring international mobility.
Photo credits : SACBO - Milan Bergamo Airport