Krasnodar Airport resumes direct flights to Thessaloniki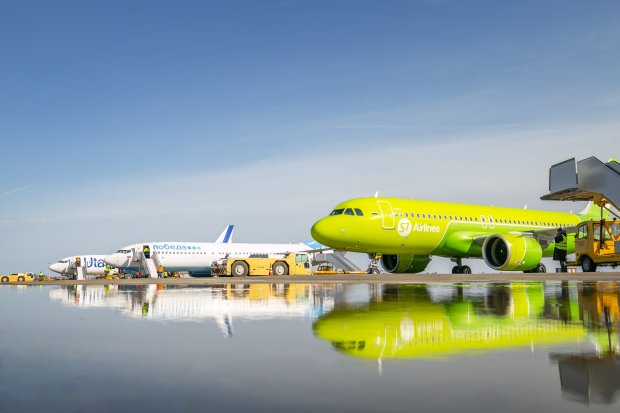 Krasnodar International Airport announces the launch of regular S7 flights to Greek Thessaloniki.
This Saturday, July 3, 2021, S7 Airlines will start flights to Thessaloniki (Greece) from Krasnodar International Airport.
The flights will be operated by Boeing 737-800 aircraft once оn Saturdays. The aircraft will departure from Krasnodar to Thessaloniki at 12.30 and return from Greece the next day, Sunday at 19:50.
Thessaloniki is the second largest city in Greece located off the coast of the Aegean Sea. Economically, the city plays an important role for the entire Balkan region. Its convenient geographical location and great significance make the city an important sea, rail and air transport hub on the way to Europe and Asia, which opens up great opportunities for travelling across Europe. In addition, Thessaloniki has the status of the cultural capital of Greece. The city is famous for its sights and annually attracts thousands of tourists from all over the world.
Before the pandemic hit the word, in 2019, the Krasnodar-Thessaloniki route was handled by the Greek carrier Ellinair.
Krasnodar Airport suspended international flights in March 2020 due to the closure of the Russian boarders in the light of the Covid-19 pandemic. For several months, the airport handled only export flights for the Russian citizens' return. The airport began accepting charter and cargo-passenger flights from April 2021.
Currently, Russian and foreign carriers connect Krasnodar with such cities as Larnaca (Cyprus), Baku (Azerbaijan), Bishkek and Osh (Kyrgyzstan), Tashkent (Uzbekistan), Yerevan and Gyumri (Armenia), Atyrau (Kazakhstan) and Dushanbe (Tajikistan). The first flight from Dusseldorf (Germany) will be operated this Friday, July 2. The airport continues to work on the launch of new international flights.