Travelling from Brno takes off as BRQ Airport has so far handled 420,000 passengers this year, including 201,000 charter travellers over the summer holidays alone, exceeding pre-Covid record numbers from 2019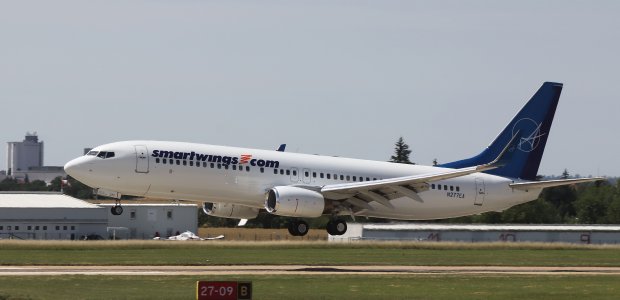 LETIŠTĚ BRNO a.s. (the operator of Brno-Turany Airport) can celebrate a return to pre-Covid times. During the two-month summer holidays, the airport handled a record number of holiday charter passengers. In July and August alone, more than 201,000 travellers flew from Brno out of a total of 420,000 passengers since the beginning of the year.
"You can never have too much good news, and this report makes us really happy. Holiday charter figures show that, thanks to the trust of our customers, our airport exceeded the record numbers we saw in 2019, before Covid. We passed the 2019 figures by 1,200 passengers in July and 3,100 in August. After two years of Covid restrictions, people are obviously keen to travel again," commented Radek Lang, LETIŠTĚ BRNO a.s. Airport Services Manager.
Successful holiday months and projection of more than 450,000 passengers in 2022
The dramatic turnaround in the holiday charter sector came in July and August. Passenger volume was still down by 13% in June compared to June 2019. However, as many as 101,000 passengers took to the skies from Brno-Tuřany Airport in July, and almost 100,000 in August. Passenger numbers are now roughly 89% of those of summer 2019.
"We estimate that by the end of October, when the summer season is officially over, passenger volume will probably exceed 440,000 passengers. Presumably, we will end the year just shy of 460,000 departing passengers," said Lang adding that in the pre-covid year of 2019, the airport handled 543,000 passengers.
A wide range of holiday destinations and cargo traffic ensured a busy summer
The number of charter flights during the summer season passed 2,000 by mid-September. Passengers from Brno had the opportunity to jet off to 18 interesting summer destinations. As usual, Greece, Bulgaria, Turkey, Egypt, and Spain were among the favoured hotspots. The popular, and often fully booked, regular service to London is also part of why the figures look so promising this year.
Apart from passenger flights, Brno Airport is seeing busy cargo traffic as both FedEx and DHL operate daily flights from Brno to their hubs in Paris and Leipzig respectively. In addition to passengers and cargo, the airport handles business aviation as well as private and training flights.