Velana International Airport welcomes Gulf Air, the national carrier of the Kingdom of Bahrain.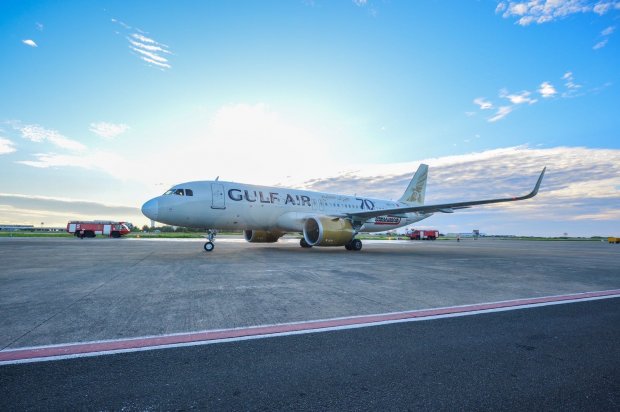 Flag carrier of the Kingdom of Bahrain, Gulf Air commenced its operations to Maldives on October 27, 2019. The historic inaugural flight of Gulf Air GF144 landed Velana International Airport at 06:10 a.m. local time. Upon arrival, the landing aircraft was greeted with a water cannon salute.
Gulf Air will operate five weekly non-stop flights from Bahrain International Airport, departing at 11.20pm and landing at 6.25am local time and then an onward journey to Colombo at 7.25am, landing at 9.25am. The return flight begins in Colombo at 4.55pm, arrival in Male at 5.55pm and departing to the Kingdom of Bahrain at 6.55pm, landing at 10.05pm.