Italians choose the mountains for holidays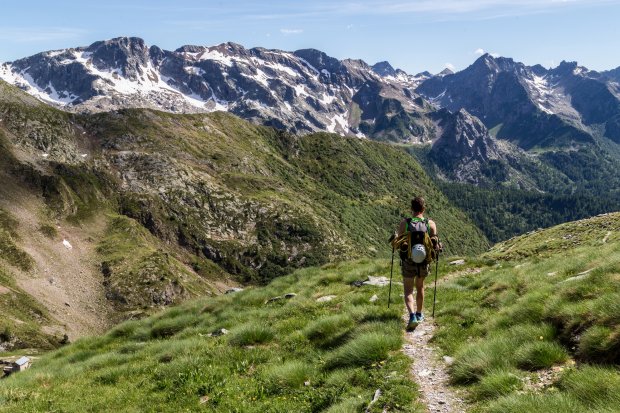 Italy decline less felt by France, UK and Germany
Italy's restart is heading for recovery thanks to holidays being extended until October. 47.5% of Italians who will take at least one holiday this summer will prefer late summer stays: in tourist resorts 46.2% of Italians' holidays take place between July and August, 44.5% staying in low middle-class hotels. In hotels (over three stars) the holidays of Italians will take place - in 71.2% of cases - at the end of summer. The top of the late summer holidays will be country houses, campsites and holidays seeing relatives.
The foreign dream of a holiday in Italy remains: there have been positive signals from the web with 231 million interactions and over 658 thousand reactions of liking, 89,000 of affection, 340 thousand of empathy and 64 thousand of amazement for the beautiful country. In addition, the tourism theme is finally among the top 10 international dominant web themes and produces 370.7 million views. So, in the minds of potential foreign tourists, Italy returns to be the great tourist destination that it has always been, in a scenario less and less linked to Covid.
Enit's projections for the whole of 2020 see the mountains least affected by the negative trend of tourism (-39% in 2019), compared to coastal destinations (-51%) and cities of art (-49%) that are more dependent on tourists from overseas. Mountain tourism is fine and will intercept 60% of visitors from the domestic market, consolidating a positive trend and confirming it as a suitable destination in this post-pandemic period. In comparison, coastal destinations and art cities in particular are more profoundly affected by the closure of flights and the quarantine required for non-Shengen arrivals, as they are destinations with higher percentages of international visitors.
Foreign bookings improved from July 13 to August 23, with a drop of -90.1% (this was -91.7% in 15 days prior). In some markets there is a slowdown: in particular, Germany, who went from -83.7% to -75.7%, and France from -79.1% to -64.9, the United Kingdom from -90.6% to -86.5%. The decline in the US has been discounted, given the acute phase of the spread of the virus that country is experiencing (-94.3%) and for similar reasons Russia (-93%).
For the full summer quarter from July to September, Italy reported a decline in international airport arrivals in line with that of other competitors (Italy -86.9%), France (-83.9%) and Spain (-83.4%). There was a deeper reduction in July (-90.4%) compared to August (-85.3%) and September (-83.3%). The total number of international airport arrivals from January 1 to July 12 recorded losses of -81% compared to the same period of 2019. This also had an impact on arrivals from the US (-87.5%) but also for China (-88.8%). The decrease was smaller in France, which settled at -72.5%.
International arrivals in all of 2020 are down by -55% compared to 2019 (equal to 35 million visitors) and Italy is set to lose 119 million overnight stays in 2020 (165 million including Italians). In terms of international arrivals, as a projection for the whole of 2020, Italy is in line with France and the Western European average (-52%). There is more appeal than Croatia (-68%) and Greece (-58%), while in line with Turkey, which equally has international arrivals down by -55%. It loses 5 percent more than Spain (-50%).
On the Enit website, the bulletin section provides an up-to-date report on the situation of Covid-related measures in all countries.