Singapore Airlines celebrates 15 years of flying to Milan Malpensa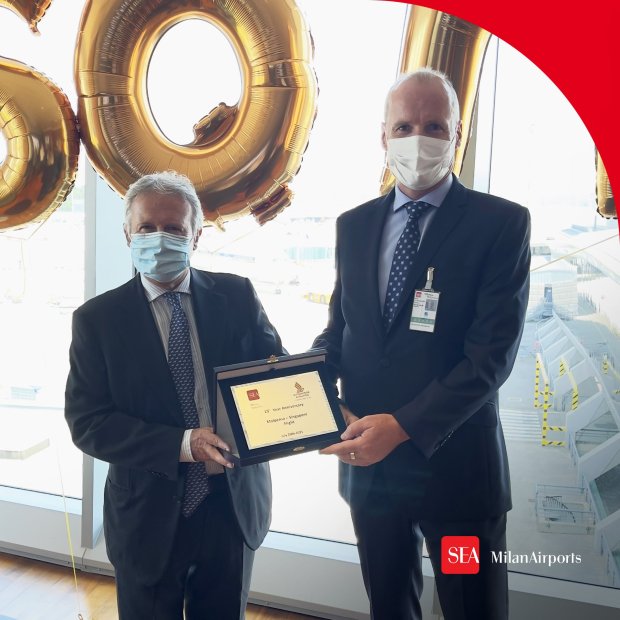 The first flight from Singapore arrived at Malpensa on 20 July 2006. Singapore Airlines (SIA) celebrates another milestone in 2021.
Further to the 50th anniversary of the Airline flying to Italy, this year also marks the 15th year since Singapore Airlines began operations to and from Milan.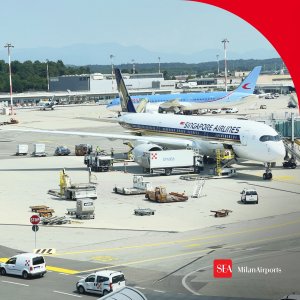 The first flight from Singapore to Milan, operated by a Boeing 777-200ER aircraft, landed at Malpensa Airport on 20 July 2006. The route is now operated by Airbus A350-900, one of the most environmentally friendly aircraft with a capacity of 253 seats - 42 in Business, 24 in Premium and 187 in Economy Class.
After the suspension of the route in March 2020 and the resumption of flights in August 2020, the Airline currently operates 3 weekly flights departing Milan Malpensa for Singapore every Wednesday, Friday, and Sunday.
"Today we celebrate the anniversary of the presence at Milan Malpensa of Singapore Airlines, which confirms to be one of the most loyal partners of our airport", declares Andrea Tucci, VP Aviation Business Development SEA. "After the suspension due to the lockdown, the resumption of 3 weekly flights has ensured direct connections to Asia for passengers and cargo. We look forward to an increase in connections soon, considering the importance of this market for both tourism and business. We are proud to celebrate together this historic and solid partnership that already has a history spanning 15 years. "
Mr Dale Woodhouse, General Manager Italy, Singapore Airlines, said: "Italy is a key market for Singapore Airlines and Milan is an important city in our global network. After the suspension of flights due to COVID-19, we resumed flights from Malpensa last summer as we are confident the market is primed for a sustained recovery.
I am delighted with the close relationship between Singapore Airlines and SEA, developed over the 15 years the Airline has been flying to Malpensa, and I feel it is set to become even stronger as we work together on projects of mutual interest and benefit in the months and years ahead".