Lombardy Region, Mantova: embraced by three lakes, it boasts a jaw-dropping skyline and charming historic center.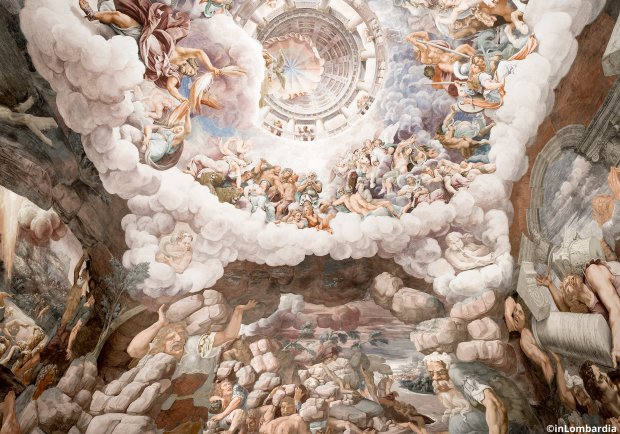 From the Laghi di Mezzo, Inferiore, and Superiore, the Mincio River hugs the city as the domes of Palazzo Ducale beckons visitors from afar.
A world apart. The Gonzaga designed the city together with some of the greatest artists at the time. Palazzo Te, just outside the city center, was the leisurely estate signed by architect Giulio Romano. To the great painter Andrea Mantegna, Ludovico II commissioned a fresco within the Palazzo Ducale to celebrate his dynasty. The Camera degli Sposi was unveiled 9 years later and remains a true masterpiece worth a visit to the city alone.
In September, the Festivaletteratura comes to town, with hundreds of readings and special events scheduled in the local piazzas and theaters to celebrate literature. One of the first cycling paths, from Peschiera to Mantua, makes it the perfect destination to discover by bike. The trail follows the windy banks of the Mincio River, between morainic hills, forests, enchanting villages and wetlands that inspire absolute serenity.
Within the city, a stroll through Palazzo della Ragione, the Clocktower featuring lunar cycles and a Museum of Time, and Piazza Erbe with its market are an absolute must. Another must-see includes the Bibiena Theater, a true gem that was inaugurated in the 18th century by a young Mozart.
For information visit: https://www.in-lombardia.it/en/tourism-in-lombardy/tourism-mantua