Hamburg Airport once again "Best Regional Airport Europe"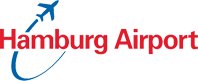 Hamburg Airport first place at the Skytrax World Airport Award for the fifth time
Following on from victories in 2011, 2011, 2012 and 2018, Hamburg Airport has won the renowned Skytrax World Airport Award in the "Best Regional Airport Europe" category for the fifth time. Skytrax defines a "Regional Air-port" as any airport that primarily offers domestic and intracontinental flights with a few intercontinental services. The winners, chosen exclusively on the basis of independent passenger surveys, were officially announced by Skytrax today. Passengers evaluated numerous service-related criteria, in-cluding transport infrastructure connections, the check-in process, the friendliness of service staff, waiting times at the security checkpoint and shopping opportunities.

In the overall ranking of "The World's Top 100 Airports 2020", Hamburg Airport again made it into the top 25. Hamburg was number 24 this year, after coming 28th in 2019. And Hamburg can be pleased with its showing in the global category of "The World's Best Regional Airports 2020", too. Northern Germany's largest airport came in at number 2 here, behind Chubu Centrair International Airport Nagoya (Japan). In the "Best Airport Staff in Europe 2020" rankings, too, survey respondents praised the qual-ity of service from Hamburg Airport personnel, with the airport featuring at number 10 in the top 10.

Michael Eggenschwiler, Chief Executive Officer at Hamburg Airport, delighted by the the Award, said, "Being honoured with the Skytrax World Airport Award means a great deal to us, because the recipient is chosen by the people that we have put at the heart of all we do: our passengers. And it is our passengers that I now want to thank most heartily, on behalf of the entire Airport Family, for choosing us as 'Best Regional Airport'. The strong commitment of our staff over the past year, too, made this fantas-
tic result possible. I am proud to have such a motivated workforce. Our task now is to continue to stand together, facing and overcoming the extensive impact of the corona-virus together." We already look forward to soon being there for our passengers again, offering the quality service they have come to know."

About the Skytrax World Airport Awards
Skytrax is a British management consultancy that has undertaken global surveys on the quality of international airlines and airports since 1990, presenting awards on the basis of its findings. The survey results are based on evaluations of airlines and air-ports derived from the experience reported by passengers. Passengers can submit their evaluations on the Skytrax website. The survey and awards ceremony are inde-pendent of the companies being evaluated.

The Skytrax World Airport Awards were first presented in 1999. For 2020, the passen-gers from over 100 countries cast their votes for more than 550 airports all over the world. As well as a ranking of the best 100 airports worldwide, there are various cate-gories such as "Best Airport Shopping", "Best Airport Staff" and "Best Airport Termi-nals". The category "Best Regional Airport Europe", was awarded for the first time in 2011 – to Hamburg Airport.

A list of all the winners of this year's awards can be found online at www.worldairportawards.com.

Hamburg Airport - Press Contact:
Department of Press & New Media
Email: presse@ham.airport.de / www.hamburg-airport.de
Newsletter: www.hamburg-airport.de/de/newsletter.php
www.facebook.com/HamburgAirport │ www.twitter.com/HamburgAirport
www.instagram.com/hamburgairport/
Twitter press office: www.twitter.com/HAM_Presse