New Terminal opened!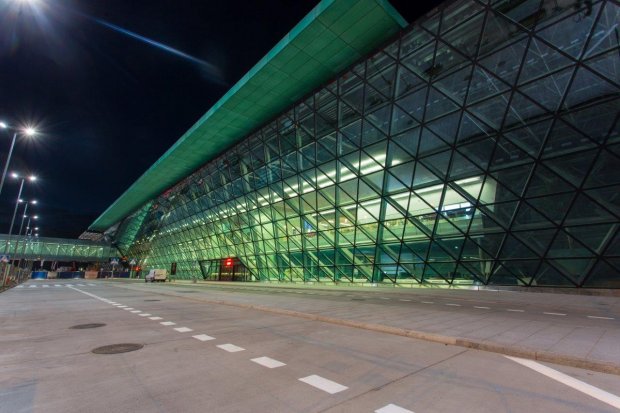 On 28th September Kraków Airport officially opened the first part of the new passenger terminal building as well as a direct train connection to the city centre.
This completes the key part of the Landside investment project covering the extension and modernization of the passenger terminal, reconstruction of the internal transportation system and construction of a train station. Comparing to the previous terminal infrastructure, the surface area of the new one has tripled, which allows us to improve the standard of services offered to our passengers and enables the generation of additional non-aviation income from retailers that have expanded their offer in the new airport premises.
At the current stage, one air bridge is available for Non-Schengen operations; the second one, for Schengen flights, will be delivered by the end of October 2015, while the third one, also for Schengen traffic, will be installed with the completion of the whole project next year. When it is finished, the new terminal will consist of: 18 gates, 35 check-in desks, three air bridges and four baggage claim carousels.
The direct rail link, restored after a two-year break, provides a connection between the airport and the city centre in only 18 minutes. The service operates twice an hour. Passengers arriving at the airport are able to reach the departure gates directly from the station, walking over the footbridge that links the terminal with the car park.