Laudamotion – a new carrier in Kraków Airport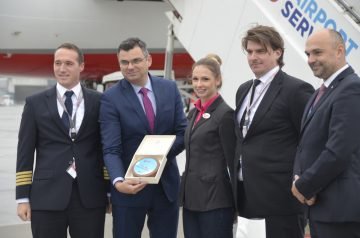 On 28th October the Laudamotion airlines launched a new connection from Cracow to Vienna.
The new carrier offers flights #flyKRK four times a week: on Mondays, Wednesdays, Fridays and Sundays.
The first Laudamotion plane (Airbus A321) landed in Kraków Airport at 1:28 pm and was welcomed with a traditional water salute. 159 passengers arrived on the first flight. The scheduled flight time is one hour. The plane took off on a return flight from Cracow to Vienna at 2:34 pm. This is second connection between Krakow and Vienna in flight network from Kraków Airport.
fot. Kraków Airport