New routes from/to LYON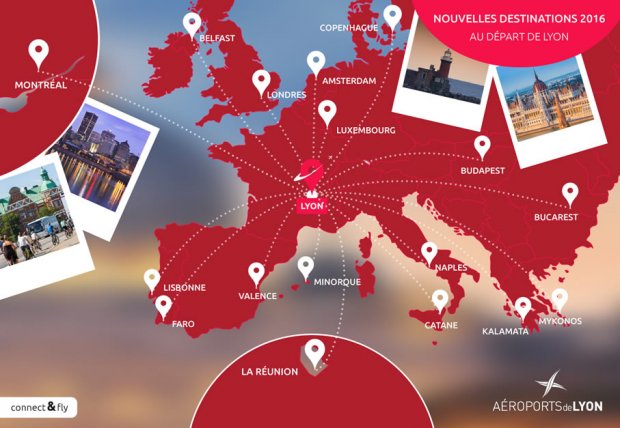 Dakar and Porto with Aigle Azur, Turin with Twinjet, Pise with EasyJet, Hambourg with ASL Airlines, Agadir with Transavia… Keep in touch…. More coming…..
Even more adventure for 2016
Belfast, Bucharest, Budapest, Copenhagen, Catania, Faro, Kalamata, Réunion, Montreal and more. Adventure is just a flight away from Lyon. Discover all the destinations you can fly to from Lyon-Saint Exupéry Airport (LYS).
http://www.lyonaeroports.com/en/flight-and-destinations/even-more-adventure-for-2016