Volotea to grow again at Marseille Provence Airport in 2020!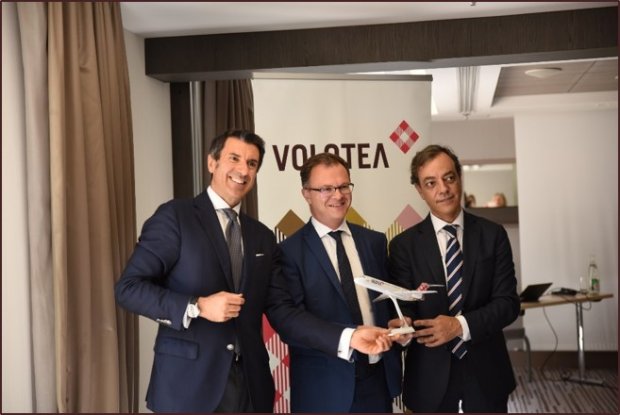 The spanish carrier will launch 3 new routes and increase its capacity.
Volotea held a press conference in Marseille Parovence on October, 10th to present its Summer 2019 results and future plans for 2020.
After its best year ever in Marseille in terms of performance (95% load factor for the first 9 months of 2019), Volotea has decided to grow capacity and launch 3 new routes.
In terms of capacity, former 2 B717 based in Marseille Provence will be replaced by 2 A319 as of Summer 2020. This represents a capacity growth of 20% per aircraft (156 vs 125 seats).
Regarding new destinations, 3 cities (including 2 exclusive ones) wil be served directly from MRS :
Athenes ATH 2 weekly flights as of April 2020 (competing with Aegean)
Olbia OLB 1 weekly flight (no competition)
Castellon CDT 1 weekly flight (no competition)
Lastly, some destinations will see frequency increase, such as Venice VCE or Strasbourg SXB.
We're glad to continue our success story with Volotea and look forward to seeing our partner grow even more!