Ryanair grows significantly in Marseille Provence!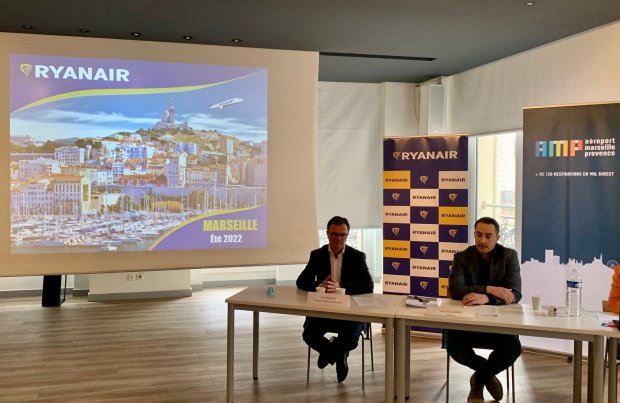 The Irish carrier will base a 5th aircraft and launch 4 new routes
The Irish ULCC, based in Marseille Provence since 2006 (1st base in France), announced this morning some great developments:
A 5th aircraft will be based in MRS as of May 2022
2 out of those 5 aircraft will be Boeing 737 GameChanger, emitting less CO2, burning less fuel and making less noise.
4 new destinations to reach a total of 60
La Rochelle (LRH), East Midlands (EMA), Shannon (SNN) and Santiago de Compostela (SCQ) will complete the existing network to/from MRS
Marseille Provence Airport is happy to welcome such a growth! This will offer more options for people from Marseille catchment area to travel, and more tourists to come visit and enjoy beautiful Provence!