3.25 Million passengers travel through Cork Airport in 2008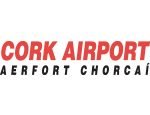 3.25 Million passengers travel through Cork Airport in 2008
Passenger numbers through Cork Airport grew by 80,000 last year to reach a record 3.25 million, a 2.5% increase over 2007, according to year end figures released by Cork Airport.
London traffic grew by 4% to 927,000 passengers, while UK Provincial traffic grew by an impressive 26% to 669,000 passengers by the end of the year.
Passenger volumes to and from continental Europe on scheduled services stayed at similar levels to 2007 at 869,000 passengers.
A further 342,000 passengers flew to various sun, ski and pilgrimage destinations on charter flights during the year, which was down 9% on 2007.
The number of passengers travelling on domestic routes declined by 10% to 443,000 passengers during the year.