Aer Arann and Aer Lingus ink new interline deal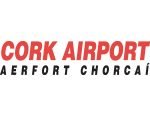 Aer Arann and Aer Lingus ink new interline deal
Fly Aer Arann from Cork and connect at Dublin with Aer Lingus to the USA through a single booking via aerlingus.com
June 25, 2008: Aer Arann and Aer Lingus have signed an Interline Agreement that allows customers to directly connect to Aer Lingus transatlantic services from Cork Airport. From today, bookings can be made on aerlingus.com directly both to and from Cork to all seven Aer Lingus USA destinations in one single booking transaction. Customers will be able to check-in at Cork Airport, through check luggage directly to their final destination in the USA, and transfer to their flight at Dublin airport. The new arrangement is also available for customers travelling from the USA connecting to Cork airport.
Aer Arann's Managing Director, Garry Cullen said, "The ability to through check luggage all the way to your final destination from Cork, and transfer seamlessly to Aer Lingus' USA services in Dublin will be of great benefit to Aer Arann and Aer Lingus customers. The partnership with Aer Lingus will benefit Munster by making the region more accessible to the USA inbound tourist and USA corporate travel markets."
Dermot Mannion, Chief Executive, Aer Lingus, said, "This agreement creates a natural synergy between Aer Lingus and Aer Arann, offering customers in the Cork market greater accessibility to the USA. The streamlined booking process allows customers to book flights on aerlingus.com both to and from Cork direct to seven destinations in the USA in one single booking transaction. Customers can now enjoy ease of transfer at Dublin airport with the benefit of through-check luggage and pre-clearance facilities, giving an overall seamless and enjoyable travel experience."
Aer Lingus offers flights from Dublin to Boston, Chicago, New York (JFK), Los Angeles, San Francisco, Orlando, Washington (Dulles) in the US.
Aer Arann offers five flights a day between Dublin and Cork.
Ends