Visa Application Centre of Sweden will be opened in Novosibirsk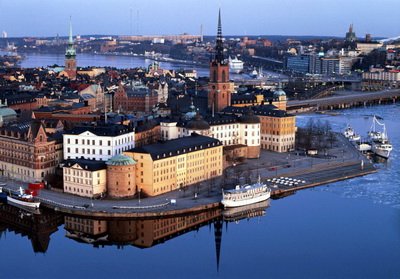 April 26 in Novosibirsk will be opened the Visa Application Centre of the Kingdom of Sweden. Residents of the region will be able to get visas directly at the capital of Siberia, and that will greatly simplifies the preparation of tourists and businessmen to travel to the countries of the Schengen union.
The opening of the Visa Application Center will take place within the official visit the Swedish delegation to the Novosibirsk led by Ambassador of the Kingdom of Sweden in Russia Mr. Tomas BERTELMAN. The delegation includes representatives of business and political communities such as the Swedish Trade Council, the National Tourism Bureau of the Kingdom of Sweden "Visit Sweden", the company "Swedish airports - Swedavia», and others.
Specialists of the Tolmachevo Airport and Swedavia (the airports operator of Arlanda airport in Stockholm) are working on the opening of direct flights between Novosibirsk and Stockholm. This will give access to convenient connections: from Tolmachevo - to Asia, from Arlanda - to the cities of Europe and the USA.
The Novosibirsk Airport (Tolmachevo) is the largest air hub east of the Urals located on key transit routes between Europe and Asia. The capacity on domestic flights is 1,800 passengers per hour, on international flights - 750 passengers per hour. The airport has two runways. According to business plan in 2012 The Tolmachevo Airport plans to serve 3,155 thousand passengers that is 14% higher than in 2011. Among the directions of international The Tolmachevo Airport route network includes such Asian destination as Baku, Dubai, Heraklion, Beijing, Guangzhou, Harbin and others.
Arlanda Airport is the largest airport in Sweden and Scandinavia. Passenger traffic in 2011 amounted 20,385,478 passengers (19.0% higher than in 2010). Arlanda airport offers direct flights throughout the Europe as well as daily direct flights to the United States.