The Tolmachevo Airport received the admission to handle Embraer 190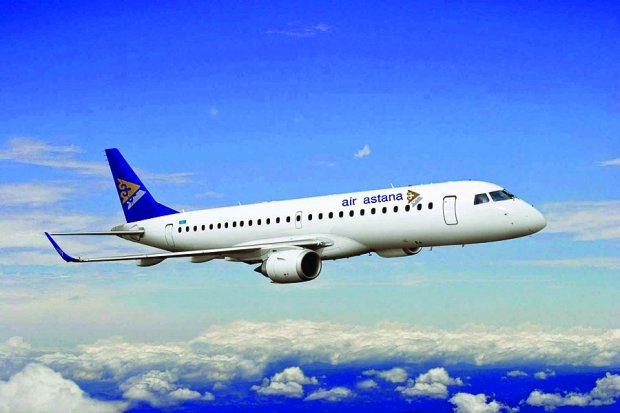 According to the order of the Federal Air Transport Agency (Rosaviation) the Novosibirsk Airport (Tolmachevo) is admitted to handle aircraft Embraer 190 and its modifications. Employees of aviation engineering service of the Tolmachevo Airport passed the required training and the airport received a certificate which allows to handle aircraft of this type.
Kazakhstan airline "AirAstana" plans to use the Embraer 190 for flights from Novosibirsk to Astana in addition to the already exploited on this particular route Fokker 50. Admission to handle the Embraer 190 will allow the Tolmachevo Airport to increase passenger traffic to the capital of Kazakhstan: payload of the Embraer 190, depending on the configuration amounts to 90-100 people (Fokker 50 - 50 people).
The nearest plans of the Tolmachevo Airport and "AirAstana" include opening of a direct flight to Almaty. Currently, flights from Novosibirsk to Almaty are served only by S7 Airlines on the Airbus A-320, twice a week.
The Novosibirsk Airport (Tolmachevo) - the largest air hub east of the Urals located on key transit routes between Europe and Asia. The capacity on domestic flights is 1,800 passengers per hour, on international flights - 750 passengers per hour. The airport has two runways. According to business plan in 2012 The Tolmachevo Airport plans to serve 3,155 thousand passengers that is 14% higher than in 2011.
AirAstana - the national carrier of Kazakhstan. It is the country's only airline, which has access to flights in the EU countries. Fleet of the airline includes 25 modern western made aircraft. The route network includes more than 50 domestic and international flights.
Embraer 190 - the plane of the newest family of Embraer, developed by Brazilian aircraft manufacturers in the early 2000s. Specifications of Embraer 190 allow to transport up to 100 passengers over a distance of 3,000-4,000 km.
Maximum cruising speed - 890 km / h
The flight range with maximum load - 3200 km
Length - 36.2 m
Wing Span - 28.7 m
Height - 10.6 m
Interior Trim (economy / business) - 94-100 seats
* Photo: www.aviationnews.eu