Important news about the winter timetable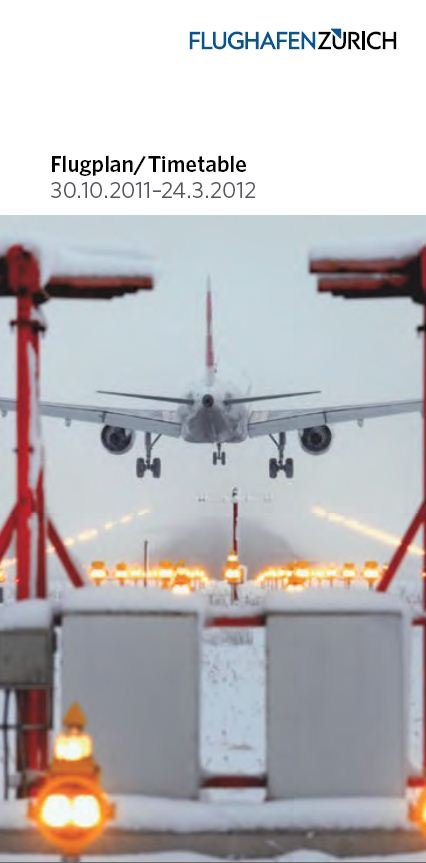 Discover the latest changes to the attractive route network now for flights departing from Zurich Airport.
Discover the latest changes to the attractive route network now for flights departing from Zurich Airport.
SWISS International Air Lines (LX)
Beginning in February 2012, SWISS will offer daily flights to Beijing. Moreover, there will be seven flights daily to London Heathrow instead of the previous six.
airberlin (AB)
In the winter, airberlin will fly twice a week to Lanzarote instead of just once. There will also be flights to Skopje in the winter.
Edelweiss Air (WK)
Edelweiss Air has added Cape Town to its route network as a new destination, and is serving this route on Tuesdays and Fridays. There is also a new service to Colombo (Sri Lanka) once a week in combination with Male International Airport (Maldives). This rotation means that there will be three flights a week to Male. The flight frequency to Phuket is also being increased with two flights a week in future.
Helvetic Airways (2L)
For the entire duration of the winter season, Bari will be served daily and Cardiff three times per week. During the Christmas period, Helvetic Airways will also fly to Brindisi, Catania and Lamezia Terme.
Aer Lingus (EI)
Aer Lingus now flies daily to Dublin instead of just six times per week.
Aeroflot (SU)
Flights to Moscow have been doubled; there is now a service twice daily to Russia's capital.
Malev (MA)
Malev has increased the frequency of its flights to Budapest: there will now be ten every week instead of just seven.
OLT (OL)
Ostfriesische Luftfahrtgesellschaft is expanding its flights to Bremen and now offers seventeen connections per week.
Oman Air (WY)
Starting with the winter flight plan, Oman Air will fly to Muscat and back four times every week, which means that Zurich Airport now has a nonstop connection to the capital of the Sultanate of Oman.
SriLankan Airlines (UL)
SriLankan Airlines will be returning to Zurich Airport to offer three weekly flights (Mon/Wed/Fri) to the two popular tourist destinations Male (Maldives) and Colombo (Sri Lanka) starting on 23 December 2011.
Transavia (HV)
The Dutch airline Transavia will fly to Eindhoven (Netherlands) three times a week from 24 December 2011 to 8 April 2012.
Tunisair (TU)
Tunisair will now offer three weekly flights to Tunis instead of just two.
United Airlines (UA)
As a result of the renovation work at Check-in 1, United Airlines will move to Check-in 2 until mid-November.
Vueling (VY)
Starting with the winter flight plan, the Spanish airline Vueling will offer a service twice daily to Paris' Orly Airport and to Barcelona.