'Back in the Air' initiative seeks to restore freedom of travel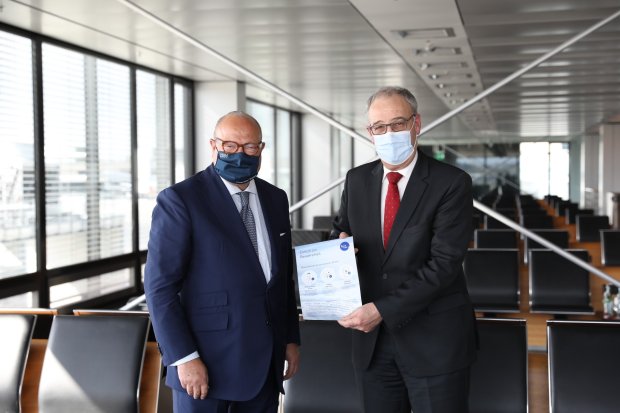 Switzerland's travel and tourism industry have all been severely hit by the coronavirus crisis. In response, representatives from the air transport, business and tourism sectors together with their social partners have met for a virtual 'Back in the Air' Summit, at which they formulated three key demands to restore travel freedom.
Key demands presented to the President of the Swiss Confederation
Following an invitation, the President of the Swiss Confederation Guy Parmelin visited Zurich Airport yesterday to gain his own impressions of the economic impact that the coronavirus crisis has had on enterprises which depend on the air transport sector. On behalf of all the 'Back in the Air' Summit participants, Andreas Schmid, Chairman of the Board of Directors of Flughafen Zürich AG, took the opportunity to present President Parmelin with the three key demands outlined below.
The participants of the 'Back in the Air' Summit concluded their event by formulating three key demands:
A risk-based approach:
No travel restrictions between countries with a similar risk of infection. Safety should be achieved through an extensive vaccination and test-and-trace strategy.
Vaccination and testing:
Anyone who can prove that they have been vaccinated, have recovered from COVID-19 or have tested COVID-negative should be free to enter, leave or travel within Switzerland. A negative antigen test result should be considered adequate proof of no COVID infection.
Digital records:
Records of vaccination, recovery and/or negative COVID test results should be digitalized and should also be internationally standardized and recognized.