United Airlines: New Zurich-Chicago service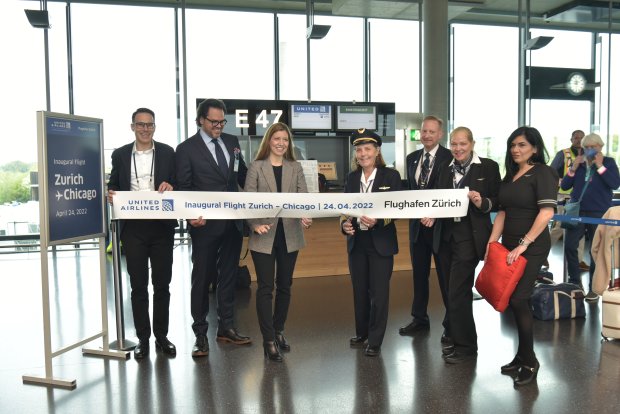 Zurich Airport celebrated United Airlines' first flight from Zurich to Chicago.
After 30 years on the wish list and twelve years in the making, UA12 finally departed for Chicago on Sunday, 24 April.
With this daily flight, United Airlines is consistently continuing the expansion of its route network from and to Zurich, offering even more connections to the USA (including Hawaii).
The flight is operated with a special configuration aircraft, the B767 high-J, giving more options to premium passengers.
Flight Details:
UA12 ZRH Zurich 9:50 a.m. - ORD Chicago 12:35 p.m.
UA3 ORD Chicago 15:50 p.m. - ZRH Zurich 7:45 (+1) a.m.