Helvetic Airways says goodbye to its last Fokker 100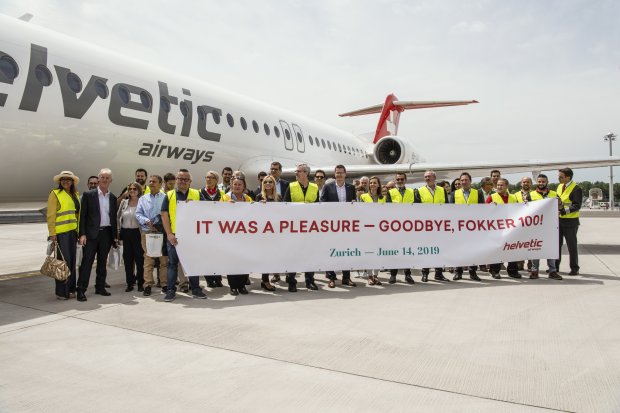 After more than fifteen years in the service of Helvetic Airways the last Fokker 100 was officially decommissioned on the 14th June. The aircraft performed an exclusive sightseeing flight over Switzerland before touching down for the last time on the runway at Zurich Airport.
Helvetic Airways has been operating a fleet of 11 Embraer E190-E1 aircraft for two weeks now. The first of its twelve new Embraer E190-E2 will be added to this fleet in autumn 2019.