British Airways opens new route to Stavanger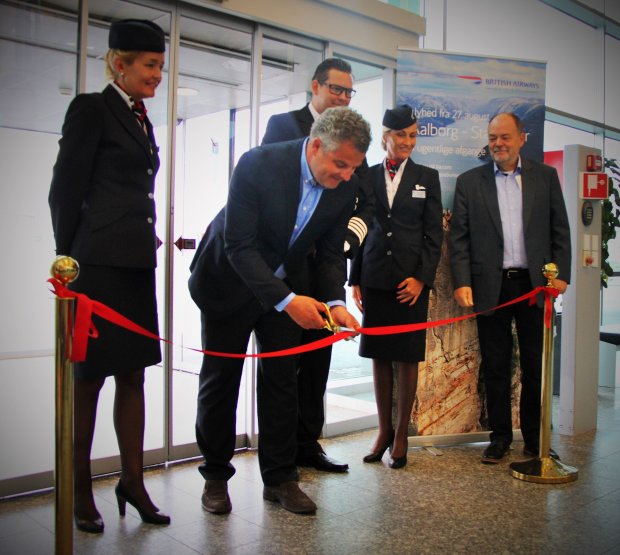 New route with six weekly return flights from Aalborg
The increasing demand for direct air traffic between Aalborg Airport and Stavanger now means that British Airways from the 27th of august has six weekly return flights between the two destinations. Around 08:50 am the first flight towards Stavanger left Danish ground. On board were 32 special invited business people from the North of Jutland. British Airways aims to make it easier to travel to and from Stavanger, with the new departures, whether it is business or pleasure. The aim is to create better conditions for companies operating across the cities with evening flights Monday-Friday and Sunday.
Increased interest
Commercial Manager at BusinessAalborg, Tonny Skovsted Thorup, is behind a thorough analysis, which shows high demand among companies in Northern Jutland. In cooperation with the founder of SUN-AIR, Niels Sundberg, the route was opened for the 32 special invited guests from different companies in North Jutland. He stated, that the growing interest reflects the growth that North Jutland has experienced in the recent years. SUN-AIR has worked as a franchise partner of British Airways since 1996, therefore their entire scheduled flights takes place in British Airways auspices.
At the route opening, Airport director Søren Svendsen said: "The good cooperation with SUN-AIR is based on a mutual interest in providing quality-conscious products for the airports customers."
Christoffer Sundberg presented Tonny Skovsted Thorup with the golden scissors with which he had the honor of cutting the red ribbon and thereby opening the route. As captain and part owner of SUN-AIR Christoffer Sundberg insured the passengers that he would personally make sure, that they arrived safely in Stavanger.