Danish Fall Creates Wanderlust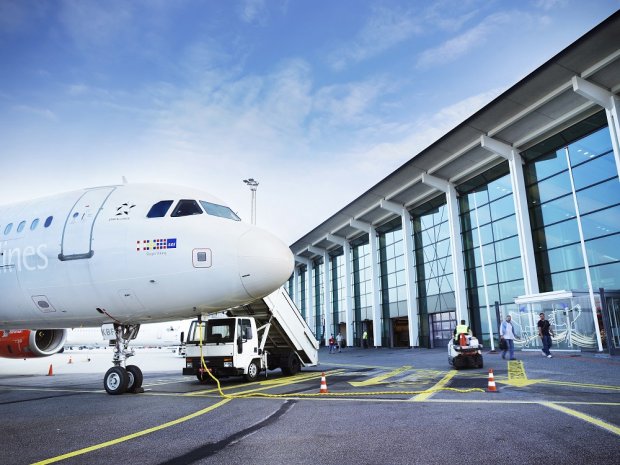 A great increase in charter traffic, together with a continued growth in domestic traffic, make October 2016 the greatest October ever. Altogether, 141,081 passengers travelled to and from Aalborg Airport this month, which compared to October 2015, with 137,268 passengers, is an increase of 2.8 percent.
Fall, and in particular October month, marks the transition from the summer season to the winter season. In this transition, the last summer guests leave for charter vacations and the first winter guests travel from and to Aalborg Airport. October is also characterised by some of the greatest travel days of the year due to the schools' fall break in the middle of the month.
The charter traffic's rise in October was 24.1 percent greater than the same month last year, as 25,259 passengers travelled to and from Aalborg Airport this month compared to 20.354 in October 2015.
- The weekend before the fall break always equals a lot of activity at the airport – this year it was even the greatest weekend ever. Consequently, Aalborg Airport continues its positive development as a desirable charter airport – where the charter agencies can offer an outstanding product. It is a positive development, which hopefully will result in more charter departures and exciting new destinations in the next year's summer program, states the CEO of Aalborg Airport, Søren Svendsen.
An entire year of domestic growth
The domestic route between Aalborg and Copenhagen, respectively operated by SAS and Norwegian, also bear witness to a positive development the last 12 months, with a continual high demand on the route. The great demand has resulted in news from SAS in October, notifying about larger capacity on their route. Essentially, this has meant bigger airplanes on two of the nine daily departures – offering 168 seats, opposed to 72 seats.
New route between Aalborg and Oslo
In March 2017, SAS open up a new route between Aalborg and Oslo. The route will operate with six weekly departures, which will provide excellent opportunities for both business and leisure travellers.
- The new SAS-route to Oslo is great news for Aalborg Airport, business travellers and North Jutland. It will most likely attract Norwegian tourists, who will get easy access to Aalborg and the North Region, says Søren Svendsen.