Aalborg Airport on Track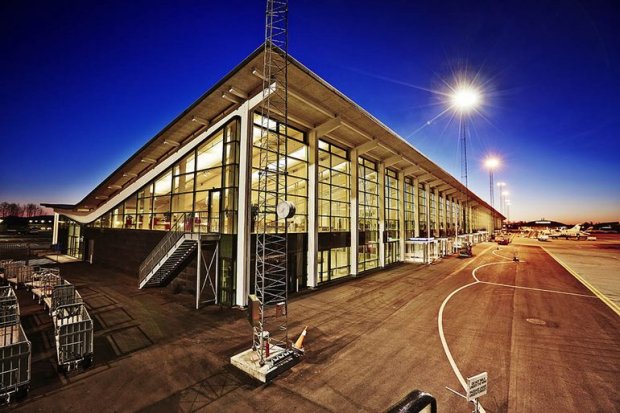 November 2016 shows a great development at Aalborg Airport. Domestic traffic continues to grow, the decision of a new direct train line has been finalized at the Parliament and the goal of 1.5 mio. annual passengers is within reach.
Domestic traffic shows an increase of 6.7 percent in November 2016 compared to the same month last year. Thus, in November 2016 84,819 passengers flew to and from Copenhagen against 79,500 in November 2015.

- It's good to see that there is still considerable progress to see in our domestic traffic. Last month marked a continuous improvement through 12 months - a trend that looks set to continue. Despite a slight decline in charter traffic this month, developments in 2016 has been generally positive. Presently, we have this year 8.1 percent more charter passengers out of Aalborg Airport than in all of 2015, says CEO Søren Svendsen.
National train line directly to Aalborg Airport
As expected, it was passed by Parliament that there will be a direct train service to Aalborg Airport - to the delight of the many Danish travelers. The new connection is expected to be ready for 2019.
- We are pleased by the parliamentary decision on a train straight to Aalborg Airport's front door, which means a direct and efficient transport link between Copenhagen Airports and Aalborg Airport. It will especially be important for the many travelers, who now much easier and faster can travel from Aalborg. This, in particular, will give more passengers from Jutland, says Søren Svendsen.
1.5 mio. passengers is a reality
At the end of November 2016 1,418,463 passengers had used the airport this year and the previous record was 1,456,496 in 2015 for the entire year. There is thus only 81,537 passengers who must travel through Aalborg Airport in December, before the airport reach the goal of 1.5 million passengers in one year. In December 2015, 101.316 passengers travelled to and from Aalborg Airport.