Aalborg-Barcelona with Vueling becomes a year-round route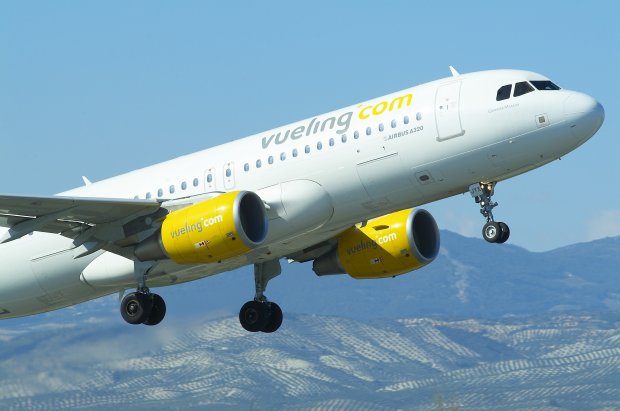 The direct route between Aalborg and Barcelona, operated by Vueling, becomes a year-round route with winter departures every Saturday down to Spanish delights and cultural experiences for the benefit of Danes, who enjoy city breaks.
Since 2012, the direct route between Aalborg and Barcelona has been a solid part of the summer program, and now the Danes can also look forward to Spanish city-break experiences throughout the winter when the Barcelona route with Vueling from Aalborg Airport becomes a year-round route – with a winter capacity of 8,000 seats.
"Barcelona is a fantastic city, where the many unique Spanish city experiences not only amaze in the summer, but also in the winter months, why a year-round route is absolutely ideal. It provides some brand new holiday opportunities for the Danish travelers during the winter months - for example, in connection with Christmas and New Year", says Søren Svendsen, CEO of Aalborg Airport.
A winter break in Barcelona offers everything from shopping, museums and art to great Spanish gastronomy, enjoyed in mild temperatures between 10 and 18 degrees. You will therefore escape from the cold at home in Denmark - as well as being offered to combine the Spanish city experiences with a ski trip in the nearby Pyrenees.
"We are very happy to offer the route between Aalborg and Barcelona for the first time in winter. We believe that this is the best way to celebrate the seventh consecutive year of operation at the Danish airport", says Gabriel Schmilovich, Director of Network Strategy & Planning of Vueling. "Our customers will have the possibility to visit Barcelona, in addition to many other Spanish and European destinations using our connection service from our hub at Barcelona El Prat"
Vueling started their summer program from Aalborg Airport on the 25th of March, with departures directly to Barcelona on Thursdays and Sundays until October. Afterwards, the winter season starts with one weekly departure on Saturday, where the first departure from Aalborg Airport will be Saturday the 27th of October at 15.50 with return from Barcelona on November the 3rd at 12.05.