Growth in Aalborg Airport six months in a row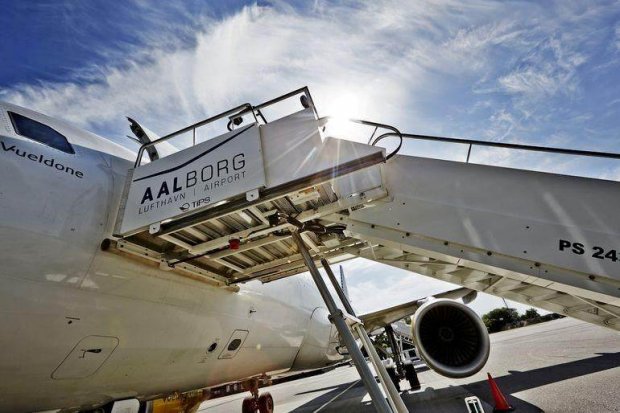 On Friday the 29th of June, the Danish summer holidays began, and not long after the school bell had ringed out for the last time, Aalborg Airport was filled with expectant families in the check-in area. However, it was not just the specific Friday that was busy. A total of 150,658 passengers in June 2018 traveled to and from the airport against 139,125 in June 2017 – meaning that June 2018 is the sixth month with continuing growth in Aalborg Airport.
In June 2018, 150,658 passengers traveled to and from Aalborg Airport against 139,125 in June 2017, which is an increase of 8.3 percent. It is the sixth month in a row with passenger growth in Aalborg Airport, where the total growth so far in 2018 is equally 8.3 percent.
Again increase in domestic traffic
Domestic traffic showed a 3.6 percent increase, with 73,227 passengers flying to and from Aalborg Airport against 70,686 passengers in June 2017, which meant 2,541 more domestic passengers.
- In July and August, businesses are significantly decreasing their travel activity, so it is positive with an increase here in June; before that happens, says CEO of Aalborg Airport, Søren Svendsen
Foreign traffic in the sky
In June 2018 there were 54,342 international passengers to and from Aalborg Airport against 38,543 in June 2017 – a major increase in foreign traffic of 41.0 percent. At the same time, there was a decline in the number of charter travelers of 22.8 percent – corresponding to 23,089 passengers traveling on charter holidays in June this year against 29,896 in June 2017.
- Spain is the preferred travel destination for holidaymakers from Aalborg Airport, offering a multitude of flights to Malaga, Mallorca, Barcelona, Alicante and Gran Canaria, both as scheduled flights and as charter products, why the possibilities are numerous, says Søren Svendsen.
The high demand for Spain as a holiday destination has also meant that Norwegian prolongs their period to Mallorca until December, and also increases the capacity on Malaga. This means that, in the winter program, there are 5 weekly flights – also with Norwegian.