Great summer at Aalborg Lufthavn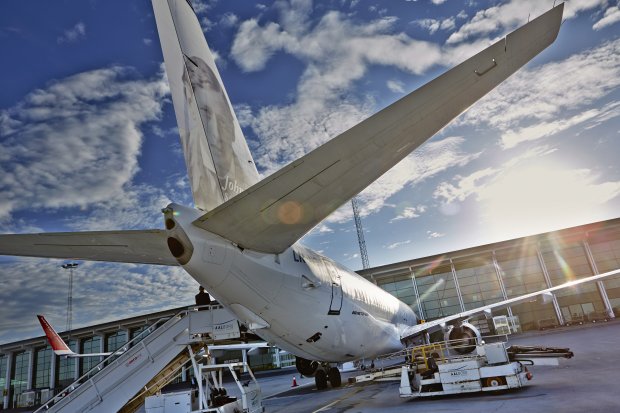 In the summer of 2018, Aalborg Airport experienced an extraordinary number of travelers seeking holiday experiences in Denmark and abroad, and August 2018 was no exception. Thus, August 2018 marked a total increase of 9.6 percent, corresponding to 12,262 passengers, compared to August 2017 – with growth in both domestic, international and charter traffic.
The last day of the summer has passed and we can look back on a summer with a large passenger growth in Aalborg Airport. As a result of the summer vacation traffic, another record month can be marked – with the biggest August ever and growth all-around. This resulted in a total growth of 9.6 percent in August 2018 compared with August 2017. Thus, there were 140,561 passengers who traveled to and from Aalborg Airport in August this year against 128,299 passengers in the same month last year.
Good connections brings growth
In August 2018, the growth in international traffic continued with an 17.9 percent increase, where among others, the popular Spanish routes and the route to Antalya contributed to the growth. Thus, 43,891 traveled to and from Aalborg in august 2018 against 37,242 in 2017.
"The many airlines in Aalborg Airport have great success these days. This is due to both the demand for holiday experiences in, for example, Spain, but especially the good links from Amsterdam and London, among others. People appreciate the easy access to the holiday destination they want to experience. In addition, there are a lot of people connecting from Copenhagen, and it is therefore not surprising that we are also experiencing growth in domestic traffic", says Søren Svendsen, CEO of Aalborg Airport.
There was an increase in domestic traffic of 3.5 percent in August 2018 compared with August the year before. The number of domestic passengers was thus 71,571 in August 2018, against 69,165 in 2017.
The pleasure of travel experiences
Like the past summer months, the Danes did not stay home during their vacation, but sought new holiday experiences. This has shown in an increase in charter traffic, with 25,099 passengers traveling on a charter holiday from Aalborg Airport in August 2018 against 21,892 passengers in August 2017 – an increase of 14.6 percent.
"We are experiencing a growth in charter traffic in August as a result of a good range of traditional charter trips from travel companies, where package tours make it easy to go on holiday and, generally, it is also a little cheaper after the school's summer vacation. The travel patterns among Danes has therefore been clear in August 2018, and it seems that it continues into late summer, where also flights to Lisbon and Rome are on the program", Søren Svendsen concludes.