Summer traffic in full swing at Aalborg Airport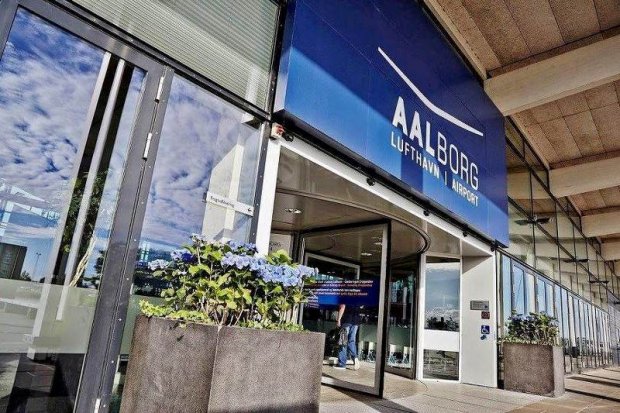 The school's summer vacation has started, and thousands of families travel on summer holidays in both Denmark and abroad. At Aalborg Airport, summer traffic is also well underway - almost 140,000 passengers traveled through the airport in June.
June is the month when summer traffic really starts at the airport. June 2019, however, could not fully live up to the record month of June 2018. A total of 139,980 passengers traveled to and from Aalborg Airport in June this year, compared to 150,658 in the same month last year. This corresponds to a decline of 7.1%.
New airline on the wings
June was also the month when the new Danish airline Great Dane Airlines had the first flights, which had a positive impact on charter traffic figures. However, there is still a slight decline compared to June 2018. In June 2019 there were 22,282 charter passengers to and from Aalborg Airport against 23,089 travelers in June 2018 - a decline of 3.5 percent.
- Great Dane Airlines had their first charter flights in mid-June, and it has been with full-fledged aircraft, so even though in recent months we have seen a decline, we now see the charter numbers moving well in a positive direction. In addition, we also have a summer with several Greek and Spanish destinations, which remain popular among the Danes when the summer holidays are to be held, says airport director Søren Svendsen.
Decline in domestic and foreign traffic
The number of domestic travelers declined by 3.8 per cent in June 2019 compared to June 2018, when there were 73,227 travelers to and from Copenhagen and Bornholm against 70,440 this year.
- Although there is still a decline, domestic figures are also moving in a more positive direction. Now we meet in the summer, where there are fewer business travelers, in return there are more people who travel out into the world via Copenhagen and then the direct route to Bornholm, which attracts those who would like to holiday in Denmark, Søren Svendsen concludes .
Foreign traffic went back in June 2019 by 13.0 percent, with 47,258 passengers traveling through the airport this year against 54,342 passengers in June 2018. This decline is mainly due to Primera Air's bankruptcy last year. The number of foreign passengers lost in 2019 corresponds to Primera Air's passenger numbers for 2018.