The busiest weekend of the year in October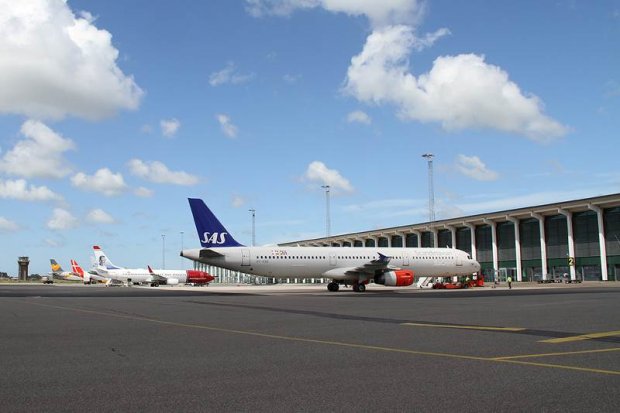 The weekend leading up to the school's autumn holidays became the biggest travel weekend of the year at Aalborg Airport and at the same time marked the overlap between the summer and winter programs. However, October 2019 saw a total decline, compared to the same month last year.
The biggest travel weekend of the year is usually in October of the week up to the school's autumn holidays, where the summer and winter programs overlap. The fall break in October 2019 was no exception, with almost 20,000 passengers traveling through Aalborg Airport over the weekend of week 41. However, the overall result for October 2019 showed a decline of 7.9 percent, with 134,240 passengers this year against 145,769 passengers in October 2018.
The winter program has started
The winter charter program started up for the autumn holidays, with expectant travelers flying on full flights to Gran Canaria, Tenerife and Hurghada, which are again on the program. Despite full charter flights, there was a 2.0 percent decline in charter traffic with 18,260 travelers in October 2019 versus 18,634 travelers in October last year.
In addition to the charter companies' start of the winter program in mid-October, the route companies also switched to their winter program, which traditionally started on October 27 at the same time as the transition to winter time.
- The fact that we are switching to the winter program means, among other things, that KLM goes down on three daily departures, but instead puts in a large morning flight that can take larger groups of travelers. As a result, the total daily capacity is virtually unchanged. In addition, Ryanair replaces their Saturday departure to London with a late Sunday departure, which is ideal for leisure travelers who may enjoy an extended weekend of Christmas shopping in London, says airport director Søren Svendsen.
There were 42,632 foreign passengers through Aalborg Airport in October 2019 against 47,034 foreign passengers in the same month last year - a decline of 9.4 percent.
Domestic flights are now on Rejseplanen.dk
In mid-October 2019, domestic aircraft became part of Rejseplanen.dk, which is used nationwide by 73 percent of Danes. This means that air travel is equated with other public transport when traveling in Denmark is planned.
- It has long been a wish of the airlines and the Danish airports that domestic flights became part of Rejseplanen.dk and the collective traffic picture, which provides far better travel opportunities for the Danes , concludes Airport Director Søren Svendsen.
In October 2019, 73,348 passengers traveled domestically to and from Aalborg Airport against 80,101 passengers in October 2018, corresponding to a decline of 8.4 percent.