SAS reopens the route between Aalborg and Copenhagen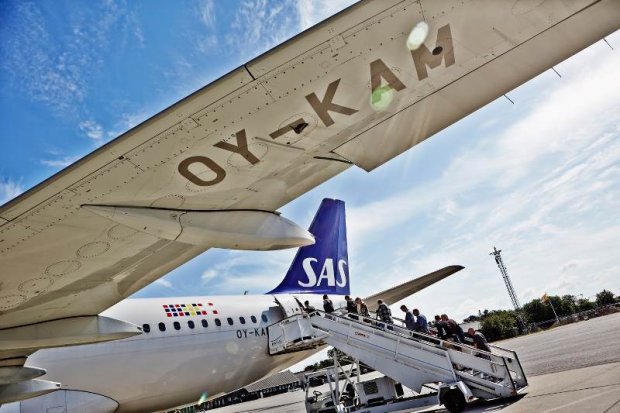 After a brief temporary closure of the route between Aalborg and Copenhagen, SAS has decided to reopen the route from Monday, April 20. The route will initially be served with two daily departures morning and afternoon from Aalborg and Copenhagen respectively and will be put up for sale during the day .
SAS briefly closed the route with effect from April 6 due to failing demand in the slipstream of the Corona crisis. The route belongs under normal conditions to one of the largest and most important domestic routes in SAS's route network and is an important part of connecting Western and Eastern Denmark together.
The reopening is a result of not least the business community in Aalborg and the commuters of the route having expressed a strong desire for the route to be reopened. Aalborg Airport and SAS have therefore been in dialogue on how to create the financial basis for resuming the route.
- We have had a fruitful dialogue with Aalborg Airport on how we can best meet the growing demand that is expected in the coming time , says SAS Executive Vice President Simon Pauck Hansen. - We also hope that the resumption of operation of the route can help to strengthen the basis for the gradual opening of Denmark .
Both Aalborg Airport and SAS have listened to and talked to the route's core customers. Not least, there has been great support for the route among commuters, who have been largely cut off from looking after their work. Demand is expected to increase in the near future as more and more activities in Denmark are resumed.
"It is gratifying that SAS resumes service of the route between Aalborg and Copenhagen. For many travelers, there is not a viable alternative to the aircraft. This has clearly shown the temporary closure of the route , says Søren Svendsen, director of Aalborg Airport. - I am therefore also convinced that there will now be a great deal of support for resuming the operation of our important domestic route," he concludes.