Aalborg Airport : Several choose to fly again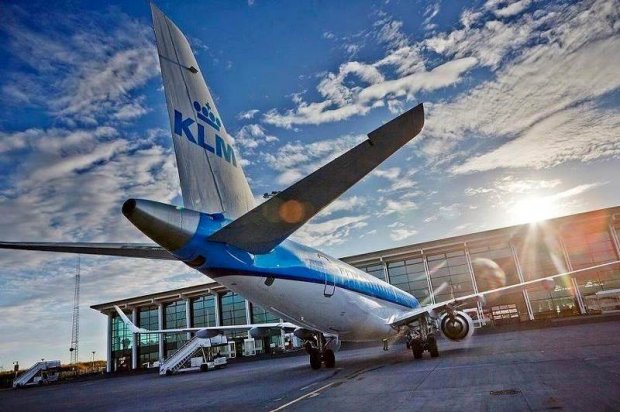 As more destinations are being flown, more and more passengers are also entering through the revolving door at Aalborg Airport to board a plane. However, it is still far from a normal June at Aalborg Airport, which has just ended, as the absence of the entire charter segment's anticipated laughter brings a resounding silence throughout the terminal.
The overall decline in June 2020 compared to the same month last year is therefore also noticeable, as there is a 87.8 percent decline. 17,037 passengers traveled to and from Aalborg Airport in June 2020 against 139,980 passengers in June 2019.
More domestic traffic
More travelers are starting to arrive at Aalborg Airport, and especially the routes to Bornholm and Copenhagen are popular. Domestic traffic thus declines 'only' by 77.4 per cent, as 15,935 passengers traveled to and from Copenhagen or Bornholm in June 2020 compared to 70,440 passengers in 2019.
- From today (July 1) Norwegian is back on the route between Aalborg and Copenhagen, a route they have flown on for 11 years, so it will be really good to see the red noses at the airport again. They come with their well-known large aircraft and start with one-way prices from 199 kr, so it is a really good product and something many passengers look forward to, says Søren Svendsen, director of Aalborg Airport.
From July 6, SAS will take larger flights on the route between Aalborg and Copenhagen. The airline DAT has also increased the number of daily departures certain days of the week.
Minimal charter traffic
In June 2020, there was a 100 percent decline in the number of charter passengers to and from Aalborg Airport - with 0 charter passengers this year compared to 22,282 passengers in June 2019. On July 11, the first charter flight will arrive on the wings, as it will again be possible to arrive to the traditional Crete directly from Aalborg Airport. It is Bravo Tours, the tour operator and Great Dane Airlines, who fly the route for them.
Foreign traffic goes back 97.7 percent in June 2020, as 1,102 passengers are registered in June 2020 against 47,258 passengers in June 2019.
- KLM has had one daily departure to Amsterdam since June 15 and in August they increase to two daily departures. In addition, SAS is back on the Oslo route with one daily rotation and finally the popular destination is the Faroe Islands returning here in June. But the absence of charter traffic during the summer season makes 2020 a difficult year, when the lack of traffic can naturally be seen both in far fewer flights, but also in the turnover in the airport's Dutyfree, eateries and in the lounge, says Søren Svendsen.