Great Charter Demand in the last Month of Autumn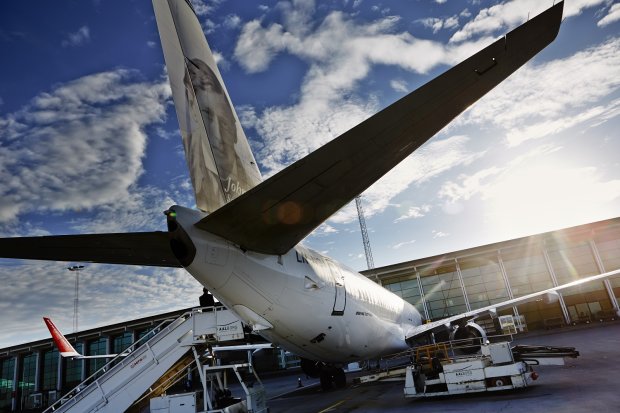 Despite an overall smaller passenger decline in November 2022 compared to the same month in 2019, the autumn at Aalborg Airport ended with full flights to the always popular Canary Islands. At the same time, there was good news for the summer program 2023 – with, among other things, the charter news Costa del Sol, Golden Sands and the Azores with Bravo Tours and not least Norwegian's new direct routes to Barcelona and Alicante.
Seen in relation to November 2019, just as in the previous months, there was growth in domestic and charter traffic in November 2022. But overall it resulted in a minor passenger decline of 4.1 percent, with a total of 103,844 passengers traveling to and from Aalborg Airport in the last month of autumn.
Continued great desire to travel to popular charter destinations
In November 2022, the flights bound for, among other, the charter favorites Gran Canaria, Tenerife and Fuerteventura were full. The more than 28 percent more charter passengers than in November 2019, testify to the great demand for holiday travels with a focus on the beach, sun and All Inclusive.
- Regarding the charter traffic, it must be said that the built-up wanderlust after the pandemic is well alive among the Danes, where holiday experiences continue to be prioritized in the family budget. It was therefore also good news that Bravo Tours could announce their biggest ever summer program from Aalborg Airport at the beginning of November. With, among others, popular Spanish and Greek charter destinations and news such as Costa del Sol and Golden Sands, they will double the number of charter seats from Aalborg in 2023, says CEO Niels Hemmingsen.
Route news gives positive expectations for foreign traffic
As expected, foreign traffic continues to be challenged by a lack of capacity, where in November 2022 there were approx. 39 percent fewer flights in the air between Aalborg and Amsterdam, corresponding to around 8,000 passengers compared to 2019. On the other hand, the month's route news gave reason to look positively at foreign traffic in 2023.
- We are not going to see a winter program for foreign traffic that can meet the demand - especially on the route to Amsterdam. But Norwegian's very positive announcement last week also gives reason to look forward to the summer programme. Three additional weekly departures to Malaga and direct routes to Barcelona and Alicante provide just under 60,000 extra seats to and from Spain in 2023 – a significant boost to the total foreign traffic at Aalborg Airport, concludes Niels Hemmingsen.