PLAY Opens a New Non-stop Route from Aalborg to Iceland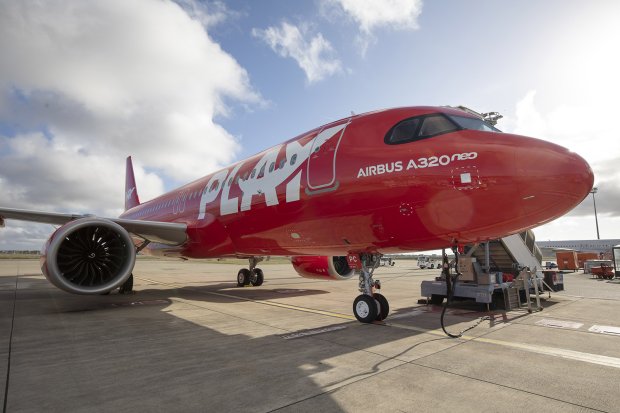 From the 10th of June 2023, Icelandic PLAY will open a new non-stop route from Aalborg Airport to Reykjavik in Iceland – with two weekly departures until the 27th of October. This is fantastic news for the travelers from North Jutland, who can now easily travel directly to exciting Iceland during the summer or visit the East Coast of the United States.
The year has only just begun before another major route news sees the light of day at Aalborg Airport. The Icelandic airline, PLAY, is adding Aalborg to their route network, and it will be with two weekly departures non-stop from Aalborg to Keflavik International Airport, close to the Icelandic capital, Reykjavik.
Aalborg Airport Continues its International Development
The new Aalborg-Reykjavik route marks the next step for the international development at Aalborg Airport, where not only a fantastic destination for holiday travelers is made possible, but also another one-stop destination to the East Coast cities Boston, Baltimore and Washington DC, among others.
- It is a great day at Aalborg Airport, where the year 2023 is off to a perfect start. A direct route to Iceland is fantastic news that we have been working on for a long time, and we are very pleased to welcome PLAY here at Aalborg Airport – an airline which has expanded their route network with great success in recent years. The route will be of great importance for holiday travelers from Denmark to Iceland, but also the business community and Icelanders residing here, says CEO at Aalborg Airport, Niels Hemmingsen.
From the 10th of June, PLAY will fly non-stop from Aalborg to Reykajvik with their Airbus A320-200neo on Tuesdays and Saturdays. From September 18, they depart on Monday and Friday instead. There is room for 180 passengers on each plane.
- It is a huge opportunity for PLAY to be able to offer flights from Aalborg to Iceland and the US. In general, the travel offer for the people of Western Denmark is far too small, and therefore we are happy to be able to create an airbridge to fantastic destinations that are also affordable. We are looking forward to fueling the travel dreams of Western Danes, says CEO at PLAY, Birger Jónsson.
Holiday Experiences in Iceland are in Great Demand
Particulary the fantastic nature in Iceland attracts many Danish tourists every year, and a direct route from Aalborg will benefit several tour operators in Jutland who already organize guided tours in Iceland, but with one-stop flights today.
- We have been in touch with tour operators on several occasions about the possibilities a non-stop direct route to Iceland will bring, and there is no doubt that this is news that will be very well received. They are already busy putting together direct travel packages from Aalborg to New York and the East Coast of the United States, and now they can do the same to Iceland, concludes Niels Hemmingsen.