16 Reasons to Visit Atlantic City besides Gambling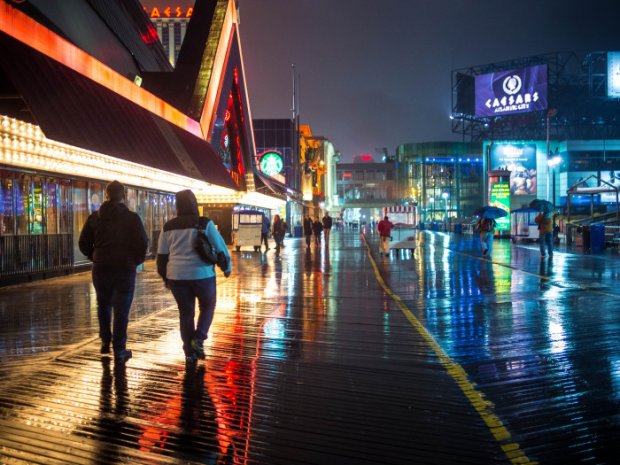 http://www.onlyinyourstate.com/new-jersey/visit-ac-nj/
16 Reasons To Drop Everything And Visit This One New Jersey City
With casinos opening up all over the place these days, Atlantic City is on the decline. Losing out on all the tourism dollars from gambling, Atlantic City is struggling. The popular New Jersey shore destination is even facing an upcoming government shutdown. It's sad to see such a spectacular city facing serious hardships, especially when it has so much to offer. Of course we can go gamble, but here are 16 other amazing reasons to visit:
1. See a show. One of New Jersey's hottest nightlife destinations, you can always find stars in this city. Upcoming acts include Frankie Valli (pictured), Janet Jackson, Jay Leno, Diana Ross, Foreigner, and Kevin James.2. Enjoy the beautiful (free!) beaches. There aren't many free beaches in New Jersey, so this alone makes Atlantic City special.3. Indulge in some fine dining. You'll find so many fantastic upscale restaurants here, from Buddakan, to Cafe 2825, to Dock's Oyster House and The Iron Room.4. Or enjoy casual favorites! White House Sub Shop, Gilchrist Restaurant and Tony Boloney's are standouts in the casual dining scene.5. Relax at a spectacular spa. There are so many amazing options to choose from, everyone has a favorite. Top picks include Immersion Spa at The Water Club, Toccare Spa at The Borgata, and Qua at Caesars, which offers the surreal Dieci Mani treatment (for $5000!).6. Stroll the world's longest boardwalk. And be sure to enjoy all the quirky shops, boardwalk fries, and funnel cakes along the way. Of course, you can always hop a cart if you get tired.7. Be mesmerized by the 3D light show at Boardwalk Hall. Around 8.5 minutes long, this fantastic video clip by Naba Barkakati can't compare to the live show. It's even more amazing in person.8. Take a scenic or historic tour. A1 Tours offers a variety of packages allowing travelers to take in both historic sites and natural wonders. The town truly has a unique history, well worth looking into. 9. Get your learning on at a museum. There are several to choose from, including the Atlantic City Historical Museum (pictured, and free!), the African American Heritage Museum of Southern New Jersey, and Ripley's Believe It Or Not Museum.10. Explore Gardner's Basin. A more relaxed side of Atlantic City, enjoy quaint shops, an artist's colony, and the aquarium.11. Seek thrills and games of skill at Steel Pier. A classic AC favorite, you'll find rides and games galore!12. Find your new favorite festival! Atlantic City has plenty to choose from! The Garden State Film festival is coming up next week, and the Beer and Music Festival isn't far behind (April 8-9). You'll also appreciate the Atlantic City Seafood Festival, to be held September 10-11.13. Set sail on the high seas! Sort of... Enjoy a cruise on Crusin' 1 through Atlantic City Cruises. Choose from sightseeing, dolphin watching and happy hour cruises.14. Climb to the top of New Jersey's tallest lighthouse. At 171 feet, Absecon Lighthouse is also the 3rd tallest in the United States. Active military personnel are free, and dogs on leashes are allowed on the grounds AND in the museum!15. Score great deals at the outlets. Atlantic City is a shopper's paradise! Choose from Coach, Guess, Aldo, DKNY and dozens more at the Tanger Outlets.16. Don't forget to stop at Fralinger's for a souvenir. Sea air and sunshine sealed in every box! Not a salt water taffy fan? Try the fantastic fudge.
I love spending the summer in Atlantic City, and spring, and winter, and fall! What's your favorite Altantic City attraction or activity?