Sabiha Gökçen International Airport becomes one of the Green Buildings in the World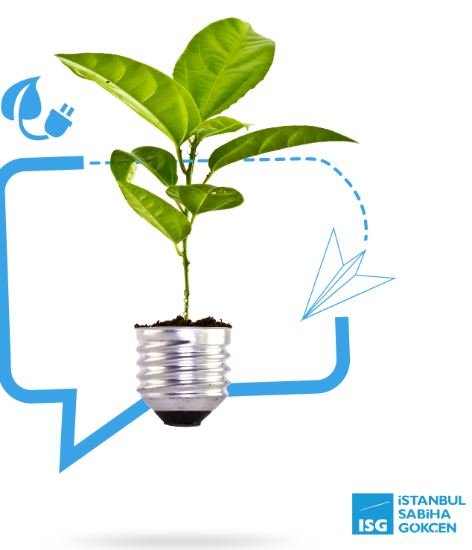 Istanbul Sabiha Gökçen International Airport Has Been Entitled To Be Certified With Leed – Leadership in Energy and Environmental Design by USA Green Building Council
Becoming one of the few LEED certified airports in the world, Istanbul Sabiha Gökçen International Airport (SAW) is the first ever airport within the country to gain this recognition in gold level. The airport which started it's operations on October, 2009 has hosted 35.5 million passengers in 2019. Although, airports are often perceived as not eco-friendly by nature, SAW with its environmentally-conscious vision and eco-friendly implementations aims to reduce the carbon-footprint, distinguishing itself from others within the sector. Comfortable indoor environment, high incidence of energy, water and raw material savings are among the criterias LEED certification system evaluates. Sabiha Gökçen's efforts to improve energy efficiency, the level of daylight utilisation, its efforts to encourage people for public transportations to help reducing the carbon emissions are the main factors influencing this achievement.
"As an airport, we are a 24/7 living organisation, aiming to provide what is best for humanity, community and nature. The eco-friendly practices in our terminal, leading our operations in a way that is respecting the nature and saving the energy, and our indoor environment which is good enough to meet the quality conditions led us receive this one of the most reputable certificate, LEED" Ersel Göral, CEO of SAW says. He also underlines the importance of receiving this certificate in a gold level on airport's first ever attempt to be part of green buildigs holding LEED certificate around the world. "Now holding LEED in hand, we are aiming to increase the energy efficiency by 30 percent, reducing the usage of natural gas and carbon-emission by 30 percent. In addition to these, we do also set this goal to be more effective on saving water by 25 percent. We will also lay the foundation of our new terminal in the first quarter of 2020 accordingly" he added.

Other airports holding the LEED certificate around the world includes; New York John F. Kennedy, New York LaGuardia, San Diego, Jeddah King Abdulaziz, Croatia Zagreb and Izmir Adnan Menderes within the country that certified with silver level LEED in 2015.